Curious to know if adult dog training classes are worth the time and money?
Short version, they absolutely are, especially if you have a totally untrained older dog.
Read on for the long version!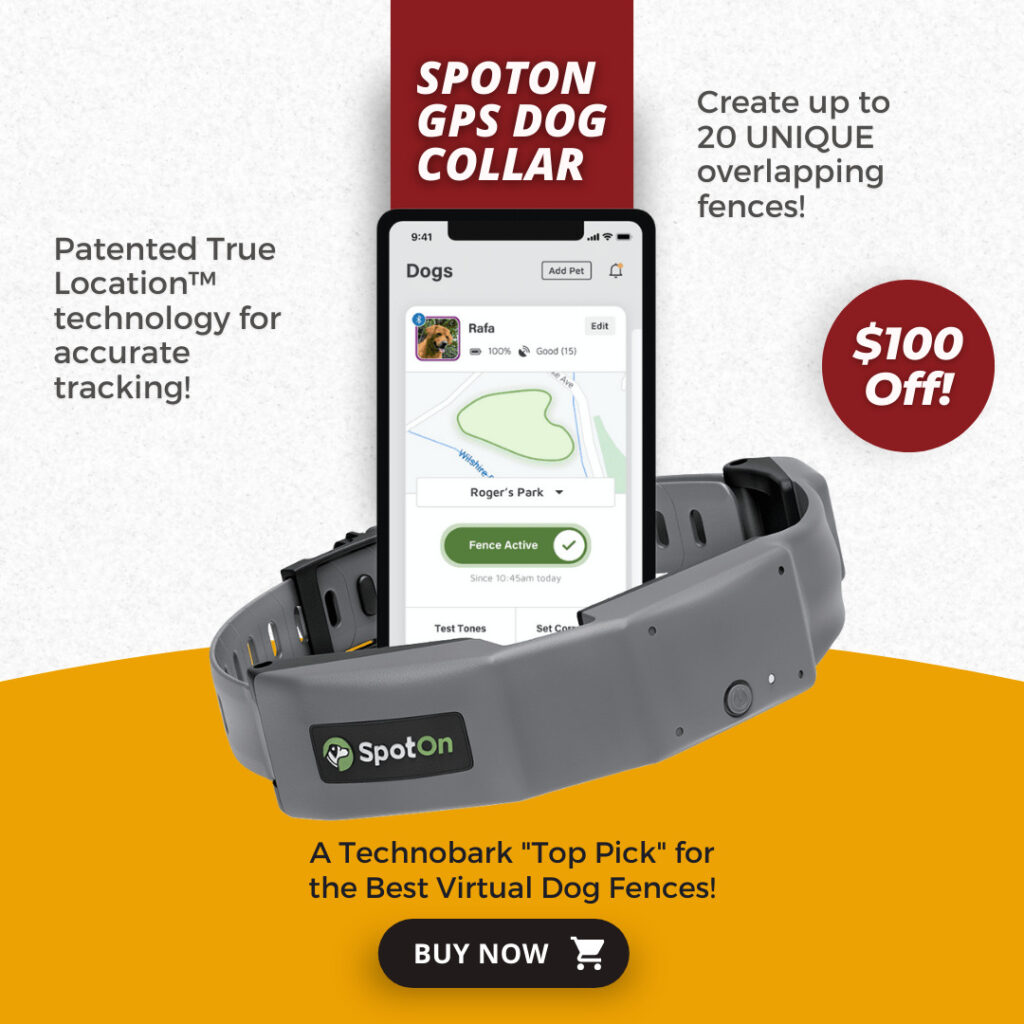 Plus, check out some great places to find these classes near you!
Adult Dog Training Classes – Complete Guide to Teaching Your Older Buddy New Tricks!
Adult dog training classes are an excellent way to give your dog a refresher course in manners or to help you train a new dog that you may have just adopted.
They're also excellent if you raised your dog without training and realize that while he's the "goodest boi" at heart, he needs some help with listening.
Whatever your reason might be, these classes can help you turn your best bud into a well-behaved pooch.
Read on to learn more about them!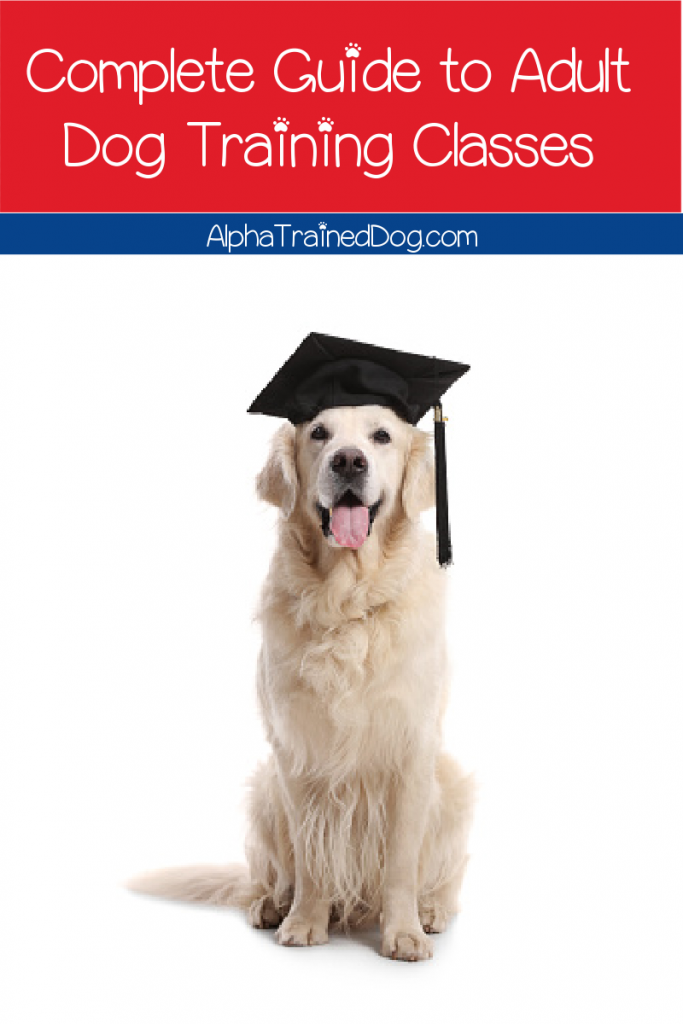 Difference Between Puppy Training Classes and Adult Dog Training Classes
Training a puppy and training an adult dog are similar, but they aren't the same. Both puppies and adult dogs require repetition, consistency, and patience.
Puppies, however, have much shorter attention spans than adult dogs.
While a puppy is generally only good for about 5 minutes of training at a time, adult dogs can have training sessions upwards of 15 minutes.
That's a huge time difference in terms of training.
In addition, contrary to popular belief, adult dogs are not harder to train.
They can be just as eager to learn and master commands for their owners as puppies.
They are just as adaptable to commands as younger dogs.
he only time you might have an issue is training a dog that you've either inherited or adopted.
In these situations, the roadblocks come in the form of past experiences and triggers in the dog's life that you have no knowledge of. Even then, adult dogs can be successfully trained with patience, consistency, and time.
Training Classes for Puppies
In the same way that puppies and adult dogs are similar, yet different, so are puppy training classes and adult dog training classes.
Puppy training classes focus more on socialization, bonding, and short spurts of training.
In fact, these classes are often referred to as a "puppy kindergarten" rather than dog training classes.
That's because puppies just don't have the attention span to do extended training session.
At that age, getting them socialized is more important than ultimate mastery.
In a puppy training class, it's all about building a foundation that owners can build upon as their puppy grows.
Training Classes for Older Dogs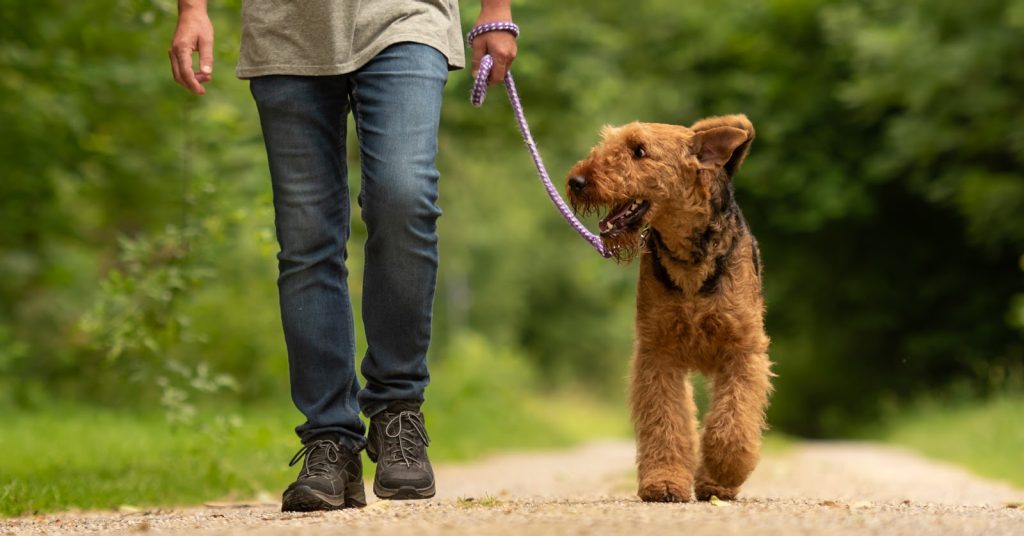 Adult training classes are a bit different from puppy kindergarten.
Both classes focus on socialization and basic commands. However, an adult dog training class is designed more for training and less for socialization.
At an adult dog training class, your dog will learn basic commands, leash etiquette, and how to interact with other dogs in a more structured environment than a puppy class.
This means more in-depth training for your dog and for you.
While you're at an adult training class, you'll learn about your dog as much as your dog will learn commands.
A class with an experienced trainer will result in your dog learning commands while you learn how your dog views the world. You'll also discover:
how he learns
how to ensure he enjoys training
the power of positive reinforcement
and using your dog's natural instincts to enhance the training experience.
It's important to note that there is one very similar thing between puppy classes and older dog training classes.
They are both designed for the basics, in general.
Dog training classes for older dogs don't address specific behavioral issues in your dog outside of normal training.
If your dog has issues with reactivity, aggression, fear, or is especially rambunctious, you'll have to find a professional in your area who specializes in your dog's particular behavioral or training needs.
Adult Dog Training Classes in the US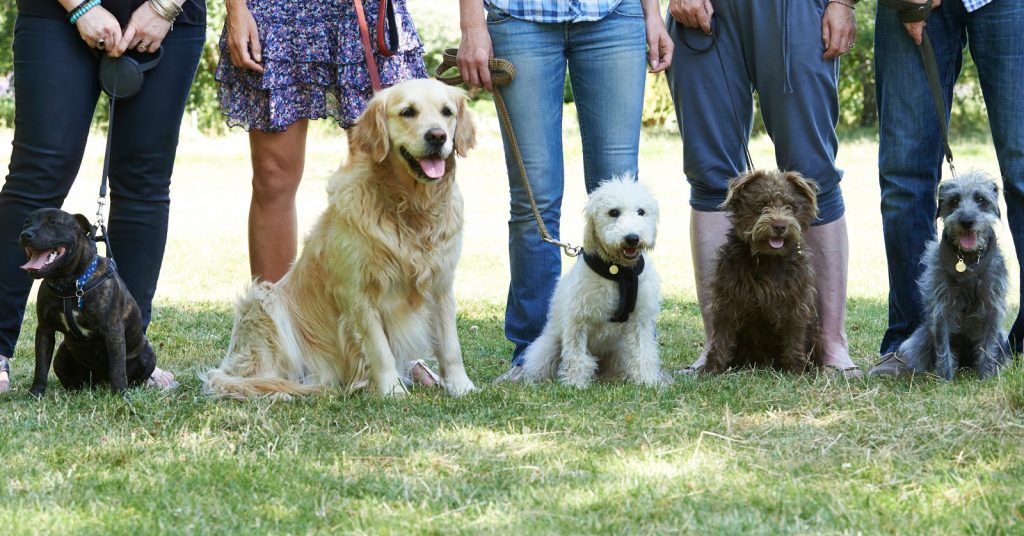 When you factor in locally-owned training classes, there are literally too many to list in one post or even in 10 posts.
That's good for you because it means you'll most likely get a lot of hits when you Google: obedience training for older dogs near me.
That being said, there are some national adult dog training classes that provide dog training classes for older dogs nationwide. 
Both Petco and Petsmart offer adult dog training classes all across the country, and they generally get good reviews.
Of course, every store is different, so be sure to meet the trainer of your class before signing up to get a feel for them and their style.
Along with Petco and Petsmart, you can also find adult dog training classes through other resources.
Let's look at the top three that I'd recommend.
Association of Professional Dog Trainers
In addition to Petco and Petsmart, you can visit The Association of Professional Dog Trainers to find an accredited dog trainer in or near your area.
They have a trainer locator to help you.
Suburban K9
Another excellent resource is Suburban K9.
This company has hubs in major cities across the USA, and makes house calls to help you train your dog.
They've been featured on Animal Planet, NBC, and Today.
Bark
Bark is another great resource for finding a certified dog trainer or adult dog training classes near you.
They offer a search option to help you find the right fit for you and your dog.
Are Petco Adult Training Classes Worth It?
Petco offers several adult dog training classes that can be taken advantage of.
They offer a tiered program consisting of Adult Dog Level 1 and 2 and a Canine Good Citizen class for dogs how mastered the previous two classes.
In addition, they have packages available that combine courses for better value.
All of their trainers go through a training process featuring science-based training principles that reward appropriate behavior rather than punishing negative ones.
In addition, their trainers are AKC CGC evaluators.
Petco routinely receives excellent reviews from those who have used their training classes.
Of course, as I mentioned earlier, every store is different, as is every trainer, and not all of them can be winners.
That being said, if you meet the trainer beforehand, you'll be able to get a sense of their demeanor, which can give you an insight into how they'll conduct their class.
Are Petsmart Dog Training Classes Worth It?
Petsmart offers a tiered system of training classes similar to Petco.
Their Beginner Training class is for dogs 5 months and older.
While made for both older puppies or older dogs, adult dogs are perfect for this class, as it deals with all the basics.
The Intermediate Training class builds upon the beginner class, and the Advanced Training class further helps with training mastery.
Petsmart even offers therapy dog training.
A nice bonus is that they have a 100% satisfaction guarantee, allowing you to retake the class for free if you aren't satisfied.
Like Petco, Petsmart's trainers are accredited professionals who focus on positive reinforcement rather than punishing bad behavior.
The classes at Petsmart generally receive good reviews.
You'll occasionally find a client who wasn't thrilled, but again, this often comes down to the store and the trainer.
As I mentioned with Petco, it's important to meet your trainer before signing up for classes so you can feel them out.
Adult Dog Training Classes can Help You and Your Dog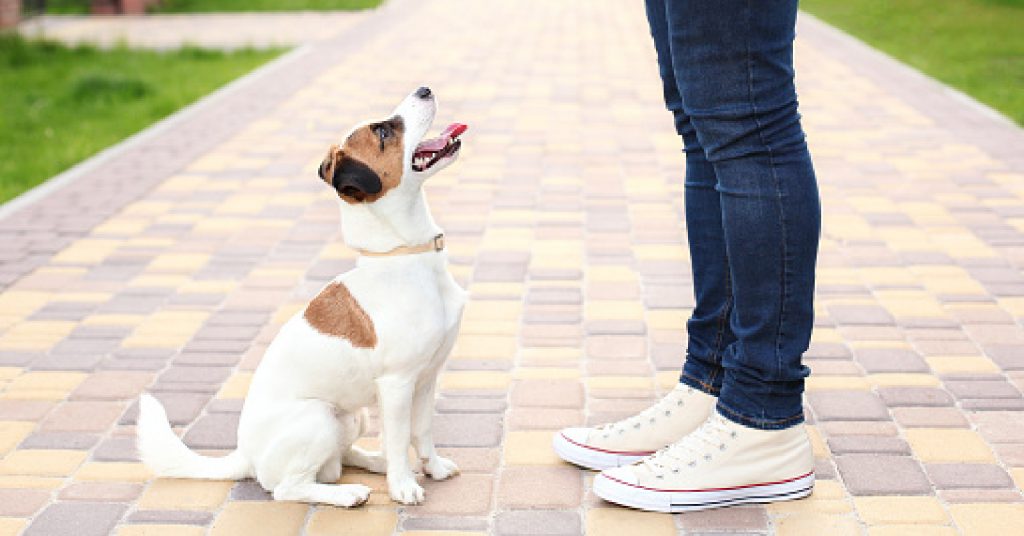 Whether you adopted an adult dog, inherited a dog, or just have a dog that you should've trained but didn't, adult dog training classes are a great ideas.
They can help you turn your fuzz buddy into a well-behaved partner on leash, in the yard, and in dog-friendly places like parks and pet supply stores.
While Petco and Petsmart are the most famous chained adult dog training classes, the other resources mentioned above are also excellent for helping you find a trainer or class that works for you.
What do you think about adult dog training classes? Did you go to one with your pooch? Share below!