If you're curious about positive reinforcement dog training, you're in the right spot.
Today, we'll cover every aspect of one of the most popular dog training strategies!
You'll learn exactly what is it and why it's so highly recommended by trainers.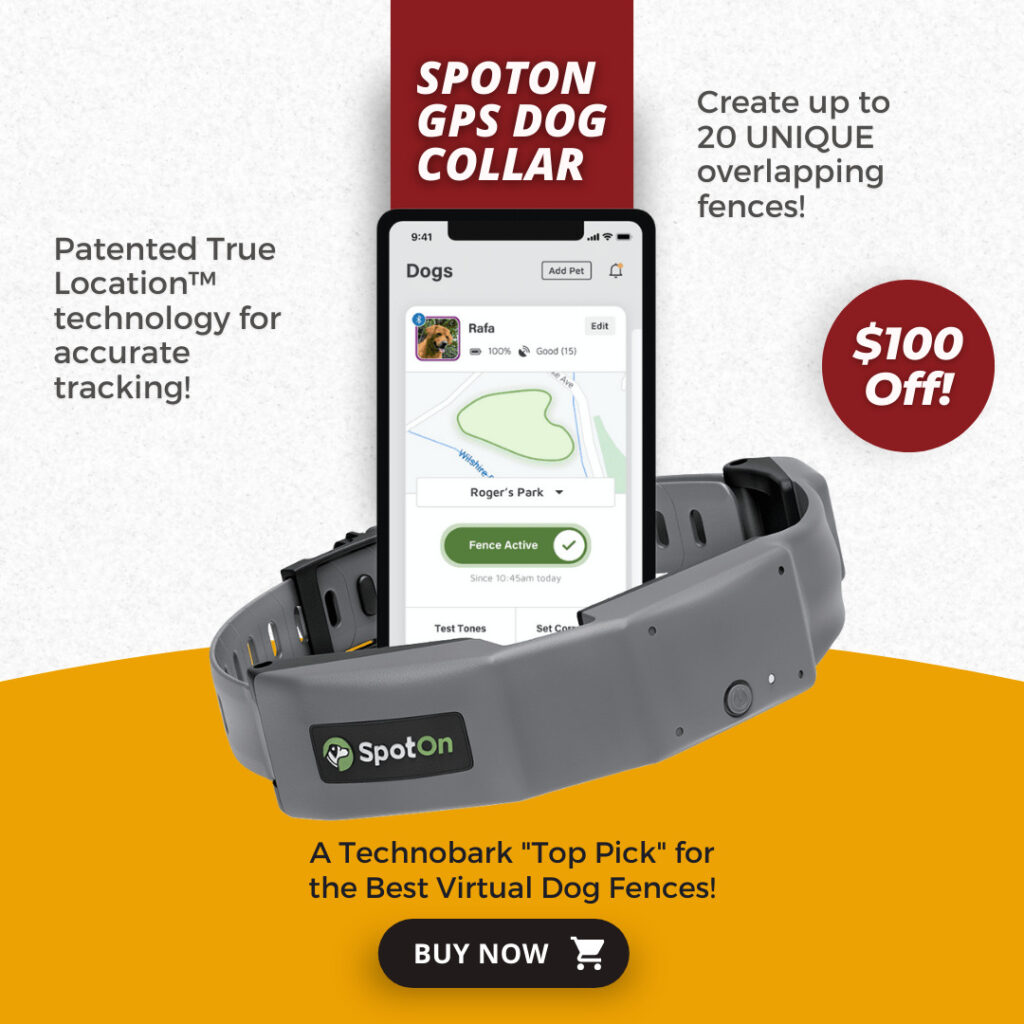 We'll also talk about what to do if it's not working with your dog.
Finally, I'll even recommend a few good books to check out to get started on your reward-training journey.
We have a lot to cover, so let's get started!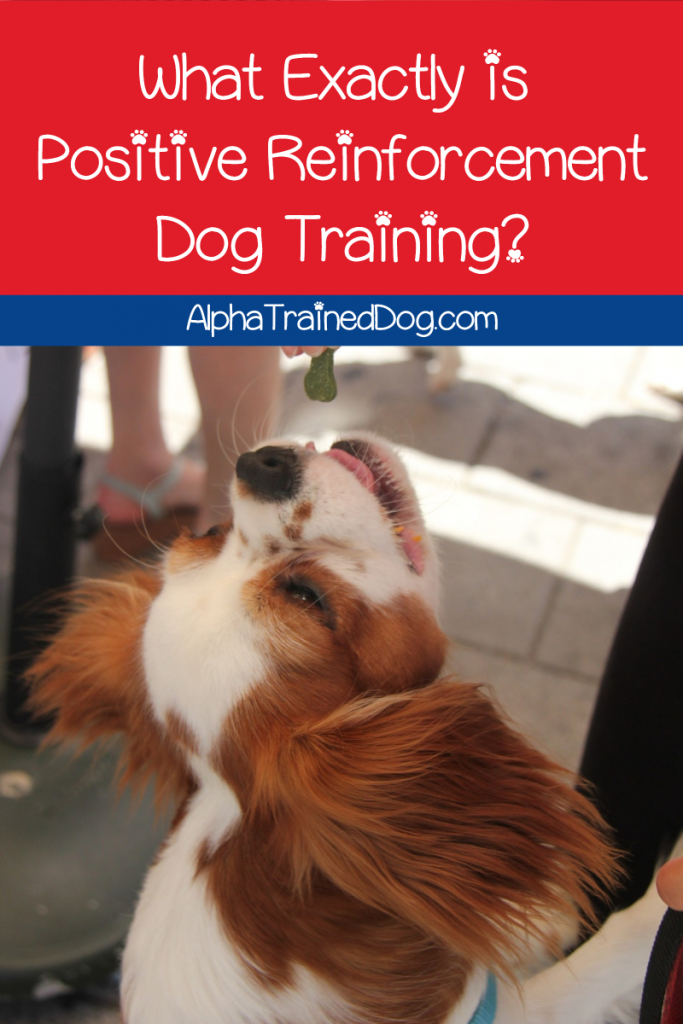 What Exactly is Positive Reinforcement Training?
Positive reinforcement dog training, also called "reward training," uses positive feedback to teach your dog what is expected of him.
In other words: if your dog performs a task correctly, you give him a reward.
Sounds super simple, right? Well, that's because it is…for the most part.
Let's take a look at the benefits, then we'll dig deeper into strategies used in reward training.
Benefits of Positive Reinforcement Dog Training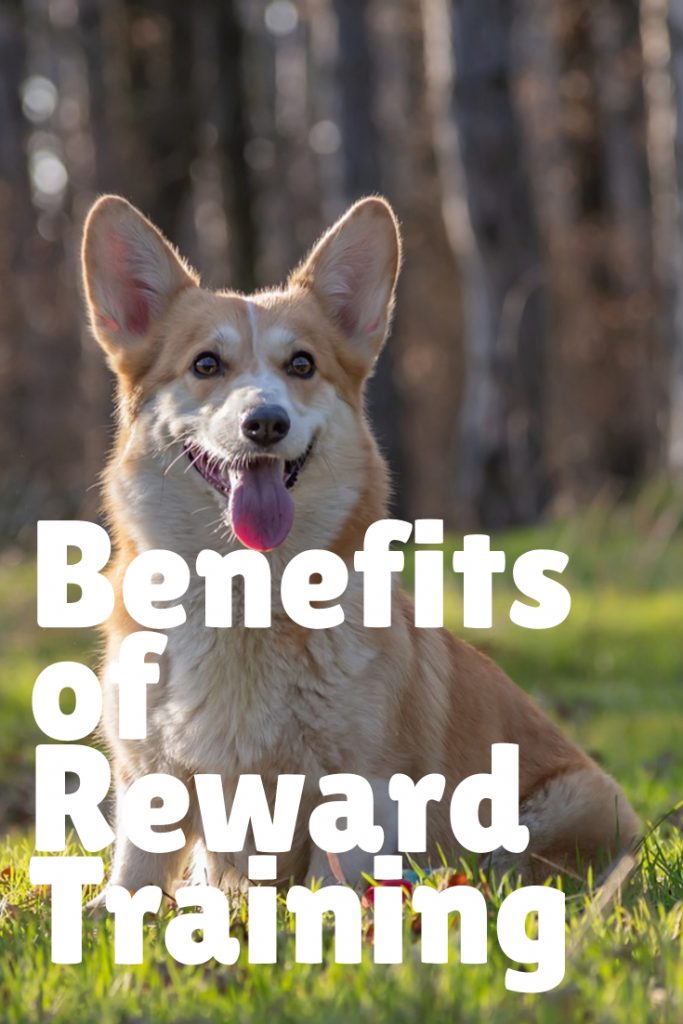 First, let's look at a quick overview of all of the top benefits. Then, we'll dig deeper and check out some that are backed by cold hard facts and data.
Better Communication: Positive reinforcement dog training uses rewards to communicate and reinforce desired behaviors, making it easier for dogs to understand and learn what is expected of them.
Builds Trust and Deepens Your Bond: By focusing on positive reinforcement, dogs develop a strong bond with their owners based on trust and mutual respect, creating a harmonious and enjoyable relationship.
Encourages Confidence: Reward-based training methods empower dogs, boosting their self-confidence and encouraging them to actively participate in the learning process.
Reduces Stress and Fear: Positive reinforcement techniques create a supportive and stress-free learning environment, minimizing fear or anxiety often associated with punishment-based training methods.
Promotes Safety: Dogs trained with positive methods are more likely to learn and repeat desired behaviors, such as recall or loose leash walking, which reduces the risk of dangerous situations.
Mental Stimulation: Positive reinforcement training engages a dog's mind, challenging them to think and problem-solve, leading to increased mental stimulation and overall cognitive well-being.
Socialization: By rewarding your dog's good social behaviors, you'll help him develop proper manners and social skills, making him more comfortable and well-behaved in various social situations.
Long-lasting Results: Dogs trained through positive reinforcement techniques tend to retain what they have learned for an extended period, promoting long-lasting obedience and good behavior.
Adaptability and Flexibility: You can use this type of training with dogs of all ages, breeds, and temperaments, making it a versatile training approach that can be customized to meet individual needs.
It's Fun!: Positive reinforcement training is a fun experience for both you and your dog, as it involves interactive games, treats, and rewards, creating a positive and enjoyable training atmosphere.
Honestly, in my opinion, the benefits of positive reinforcement dog training are fairly obvious just by the name. You're using a positive, reward-based technique to help your dog learn what is correct, rather than a negative method to teach him what is wrong.
I could tell you that positive training is just more humane, or that it's the only method that my own dog's breed responds to.
Maybe I could tell you that you'll develop a much stronger bond with your dog through reward training.
All of these things are true. However, I like hard facts when I'm doing research, so I'll let science do the talking.
Each of the following benefits are backed by studies.
Reward-trained dogs are less aggressive
A 2008 study found that dogs trained with reward-based methods were less aggressive and fearful than those trained with negative methods.
Need more convincing? This study found that dogs who are trained with punishment-based methods are actually more aggressive overall.
They're quicker to learn new skills
A 2011 study showed that dogs trained used reward-based methods learned new skills faster than their counterparts.
It's a more "science-based" method
Countless recent studies, like this one, are finding that dogs are not the pack animals we thought they were.
Reward training is a more updated training strategy that takes these new findings into account.
Still need more convincing? This extensive PDF goes over the results of numerous scientific studies related to reward training.
Since we mentioned negative training techniques above, I think we should quickly go over what that term means.
Positive Dog Training Techniques Vs. Negative Reinforcement Dog Training
To better understand the benefits of reward training, we need to look at in comparison to negative reinforcement dog training.
In dog training, the word "negative" has a slightly different connotation than if you're talking about it in other ways.
Basically, it means to take something away from your dog.
For example, if your dog grumbles or growls at your cat when kitty gets to close to his bone and you take the bone away from him, you're using negative reinforcement.
In other words, you're using a "negative" (the removal of his cherished bone) to "reinforce" what is expected (we don't growl at kitty).
While it sounds like a logical reaction to the situation, it doesn't really teach your dog what you expect of him, nor does it teach him not to growl at the cat in the long run.
If you want to teach your dog to be nice to kitty, you have to reward him when he's behaving in your cat's presence.
Still not clear on the difference or want to learn more about negative reinforcement vs. correction? Check out this article from The Happy Puppy Site.
Now that we know the WHY behind reward training, let's get into the HOW.
Positive Dog Training Techniques & Strategies
While the methodology may vary slightly depending on your dog (and his preferred reward), positive dog training techniques consist of the following.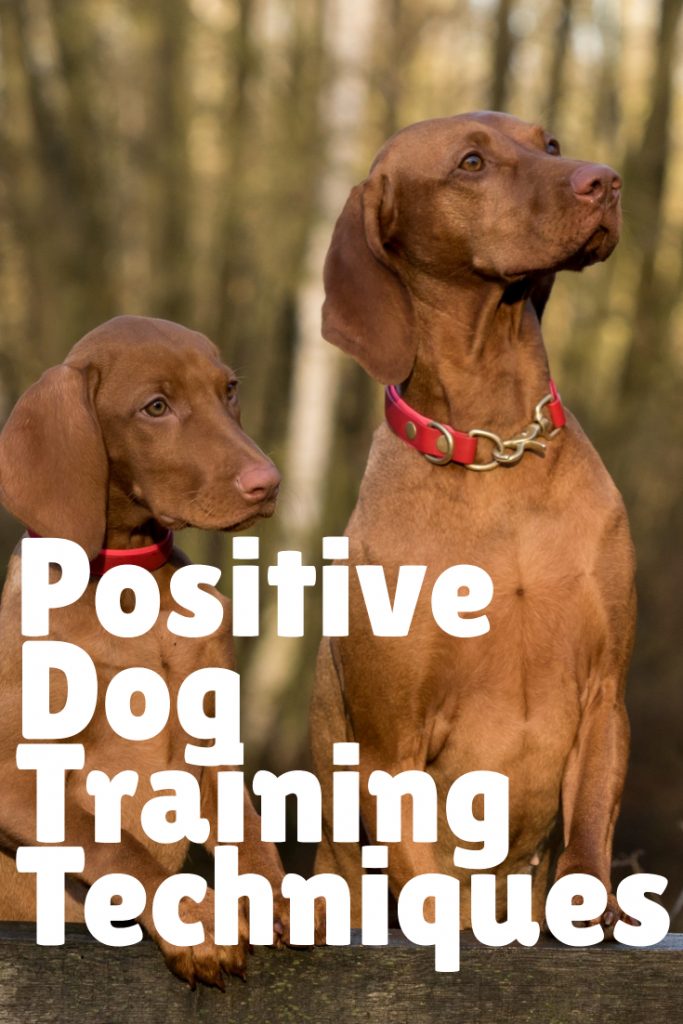 Maintain a calm and confident attitude
Reward training and alpha training share one major thing in common: your attitude.
Remember, dogs are pretty good at reading body language! If you're in a bad mood, he'll sense it.
Even worse, you're more likely to get frustrated and negatively reinforce a wrong action instead of positively reinforcing a right one.
Always start your training session with a calm and confident demeanor. Don't do it when you or your dog is already stressed out.
Always Reward, Never Punish
This is the key tenant of positive reinforcement training, so keep it in the back of your mind at all times!
If you're trying to teach Sport to do his business outside, reward him when he does it.
DO NOT scream at him, hit him, or shove his nose in his mess when he goes inside. Not only are these things cruel, they don't even work.
Make the reward fit the environment
Just like not all desserts are created equal in your world, not all treats are equally as valuable to your dog.
You'll need to develop a sort of "treat hierarchy" for different situations.
For example, if you're training inside your home, use the lowest value (yet still desirable) treat, like a piece of watermelon or a carrot.
When you're in your backyard around distractions (like pesky taunting chipmunks), choose something of mid-value, like a yummy training treat.
For those times when you have to venture into the highly distracting world of PetSmart, the vet, or the dog park, choose treats that your dog loves but rarely ever gets, like real meat or cheese.
Be Patient
Although science says that reward-trained dogs learn faster than negatively trained dogs, you still can't expect them to learn everything overnight.
Remain patient and keep the rewards coming when they get it right.
What to Do When Positive Reinforcement Dog Training Doesn't Work
Honestly, if you're doing it right, you really shouldn't run into an issue of positive reinforcement training not working.
It's a fundamentally sound training program with very few drawbacks.
That said, perhaps you have a more challenging dog that needs a little extra help getting to where they need to be.
Or maybe YOU need a little help learning the ins and outs of dog training?
In either case, your best bet is to consult a professional.
Tips Finding a Good Trainer
If you do need to bring in a pro, start by typing "positive reinforcement dog training near me."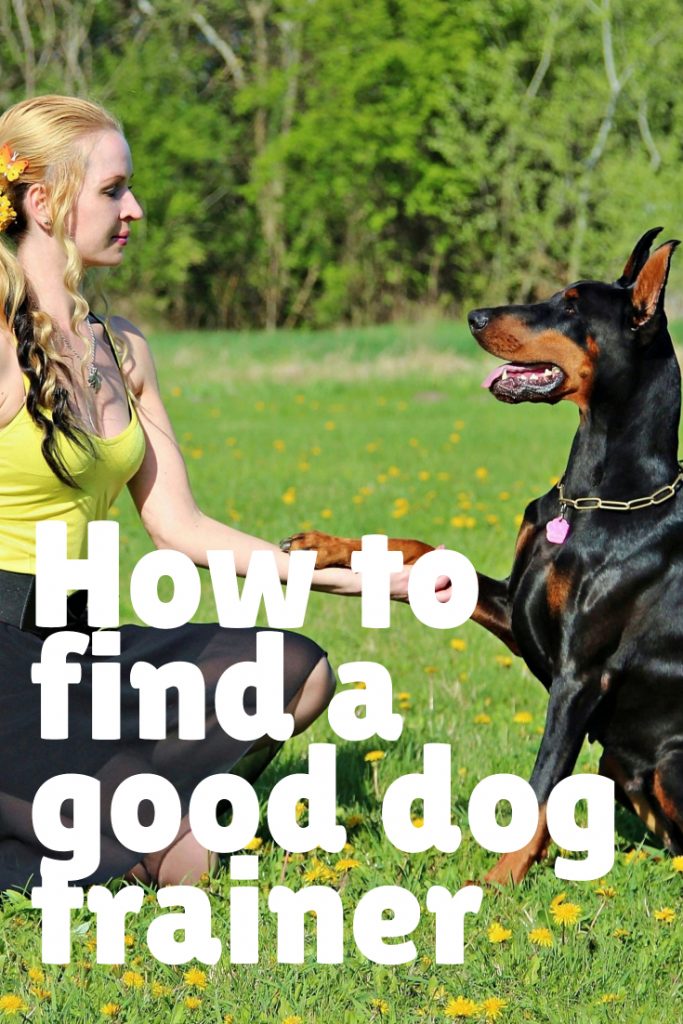 Seriously, do it now, then keep reading for some things to look for on their websites.
Decide how much help you need
First things first: decide exactly where you need the most help. For example:
Do you just want someone to teach your dog some basic commands?
Does your dog have the basics down but can't quite grasp advanced training?
Does he need socialization along with training?
Is your dog aggressive and in need of major training work?
Knowing what you want will help you narrow down your search to the right trainer, especially as some don't take aggressive dogs.
Check out their training philosophy
You want to make sure you're going with a reward-based trainer, so take a look at their method descriptions and mission statement.
If they use terms like "e-collar training" or "dominance training," move on.
E-collar training is just a nice way of saying "shock collar training," and alpha training isn't what you're looking for right now.
Check their credentials
By now you should have a relatively short list of trainers in your area that fit your needs so far (unless you live in a huge city, of course).
Your next step is to look at their credentials. Along with degrees or certificates, check to see if they've received any rewards or accolades from other professionals.
You'll also want to look at customer reviews and testimonials on 3rd party sites like Yelp.
Call and arrange an interview or "meet and greet"
If you think it's pretentious to interview a potential dog trainer, keep in mind that training classes aren't cheap!
You have a right to know exactly what you're getting before handing over your credit card.
Make sure you bring along your dog to meet the potential trainer so you can see how they react to each other.
You'll also want to bring along a list of questions! Don't just listen to the answers, observe the way the trainer answers them.
If she gets short with you or lacks patience in answering simple questions, how can she maintain patience when working with your dog?
Now that we know what to look for in a professional, let's talk about some books to read for those who are comfortable training their own dog.
Positive Reinforcement Dog Training Books
With hundreds of positive reinforcement dog training books on Amazon, it's hard to decide which to buy first.
The table below features my top 5 favorite all-around great reward training books (most are available in hardcover and ebook formats).
Preview
Title
Training the Best Dog Ever: A 5-Week Program Using the Power of Positive Reinforcement
The Power of Positive Dog Training
Zak George's Dog Training Revolution: The Complete Guide to Raising the Perfect Pet with Love
Train Your Dog Positively: Understand Your Dog and Solve Common Behavior Problems Including Separation Anxiety, Excessive Barking, Aggression, Housetraining, Leash Pulling, and More!
Clicker Training for Dogs: Positive reinforcement that works!
Top features
Written by Obama's dog trainer, easy-to-follow 5-week program
Author has 35 years of training experience and is a major proponent for force-free training
Written by the YouTube star in a fun and engaging way
Host of "It's Me or the Dog" is one of the foremost experts on (and outspoken proponents of) reward training
Pryor is the number one expert on clicker training
These should get you started with and answer all of your questions about reward training.
Final Recommendation
Since Pharaoh Hounds (my dog's breed) only really respond to reward-based training, it's my preferred training strategy.
I do feel that it's the best way to train a dog, and science seems to back up that opinion.
It pairs well with other strategies, like clicker training, relationship-based training, and pretty much any other strategy that relies on positive feedback.
I'd love to hear your thoughts on positive reinforcement dog training! Share your tips and experiences below!