Knowing how to train a husky to run with you is important if you're looking to make your furry friend a partner on the trail or road.
Huskies are high-energy dogs, making them great partners for almost any form of physical activity.
With such high energy levels, Huskies actually need running or some other form of high-level activity to keep them in shape and happy with life.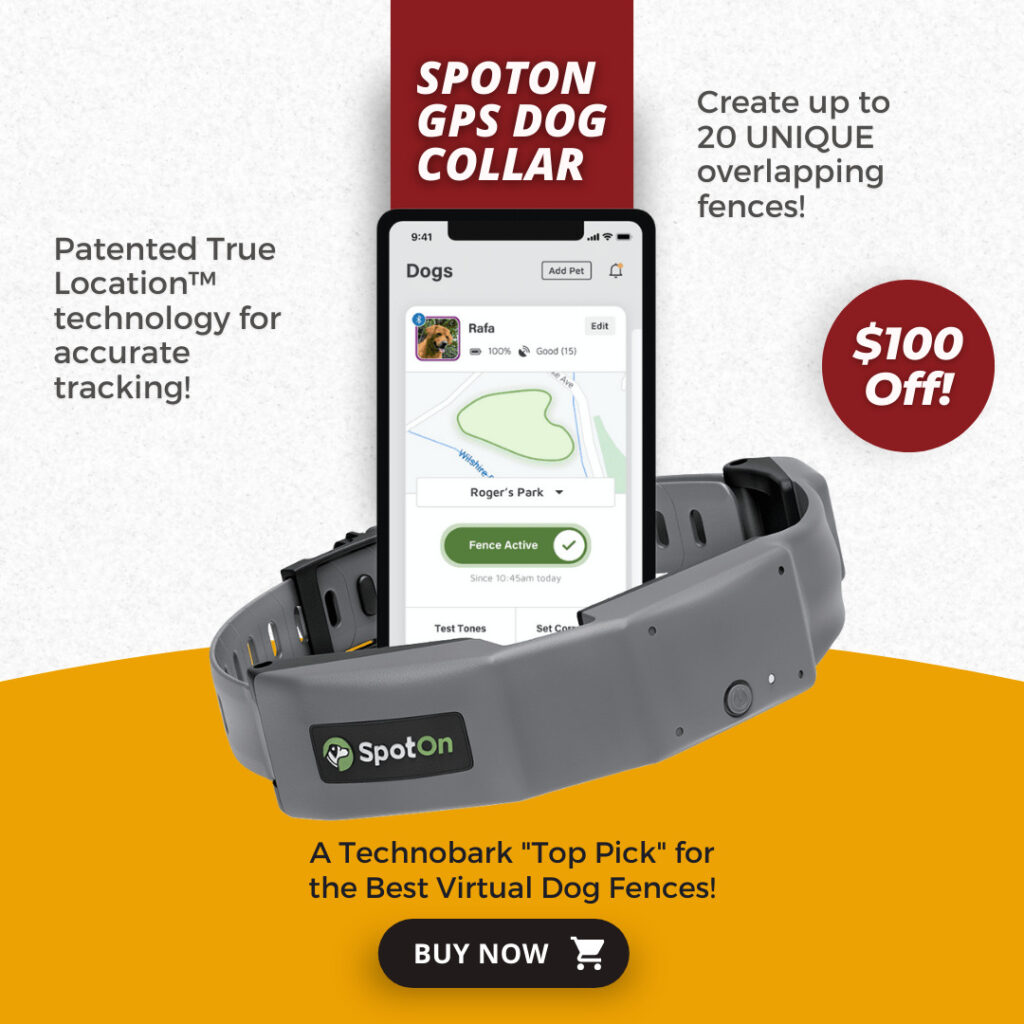 Remember these dogs love to work, so read on if you want to know how to train a Husky to run with you.
Related: How to train a husky to sit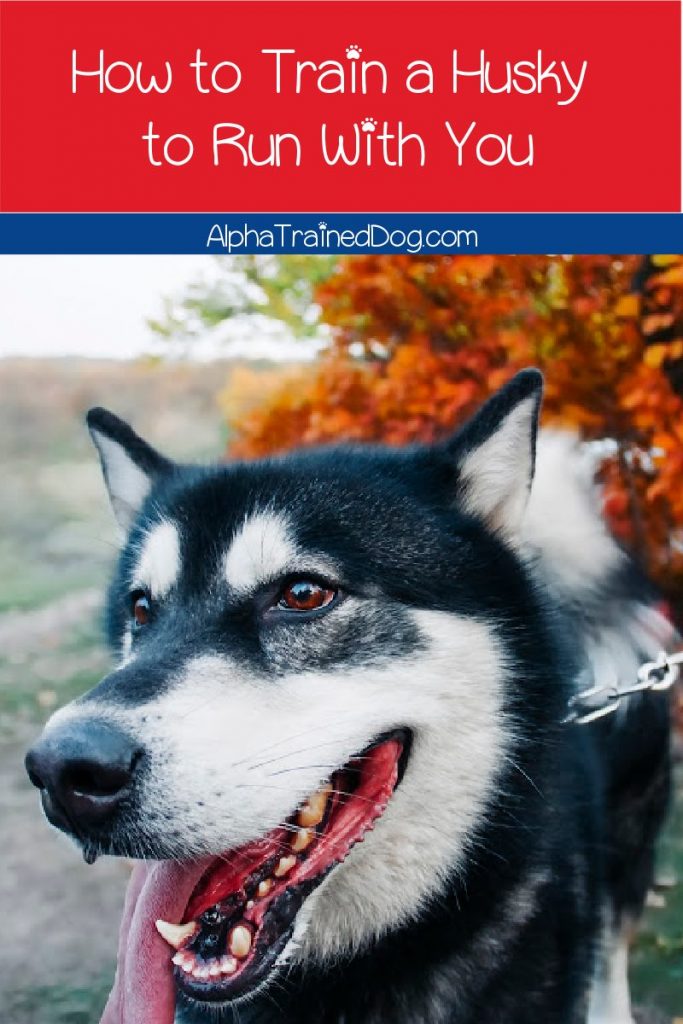 Do Huskies Make Good Running Partners?
The short answer is yes!
If you know any Husky owners, you already know that that's not always a good thing.
Huskies are known for making a break for the wide-open world beyond the confines of their fenced-in yards.
While that's not ideal, it certainly is reflective of their breed and their inherent desire to be on the go all the time.
In short, Huskies love to run. Remember this is a breed that was developed specifically to travel long distances.
They're an independent, headstrong breed that was selectively bred over time to think on their own and survive out in the tundra.
Part of that breeding is always being on the go. There's a reason this breed is used in dog sled racing.
They are all go, all the time, so you might as well have them be all go with you on your runs.
Take a look at these two Huskies mushing on the trail with their owner.
They are so happy.  This is what Huskies live for.
Things to Consider Before Running with Your Husky
Huskies make great running partners, but before you get into how to train a Husky to run with you, it's important to know when it's appropriate to begin the process.
Beginning the running process is based on his age, as is knowing how long you can run with him.
For example, older dogs probably shouldn't run as far as younger dogs.
The following factors need to be considered before beginning to run with your Husky.
How Early Can a Husky Run with You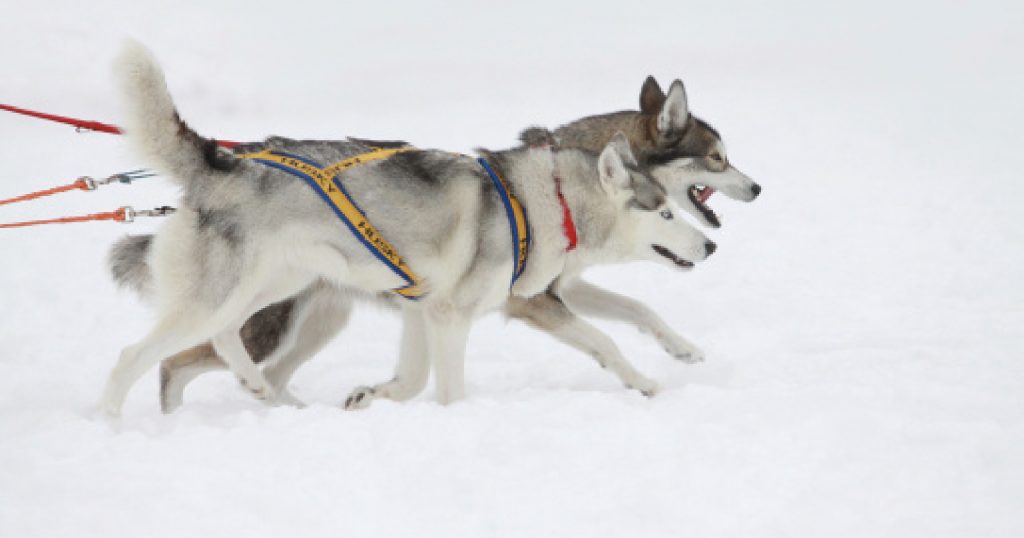 Vets recommend your Husky be at least one year of age. Before that age, your Husky is still growing, and his bones, joints, and ligaments are still relatively fragile.
Too much stress in those early months could lead to issues with those parts of his body.
How Far Can a Husky Run
When it comes to running, Huskies are champs. Call them Bruce Springsteen, because, baby, they were born to run.
That being said, you can't just jump into long-distance running with them. Start slow, going only a short distance at first and then increasing.
After your Husky gets used to running, he can easily run as far as you do. In fact, left to his own devices, he'll outpace you every time.
Huskies that are bred and trained strictly for running can cover around 100 miles in a day.
Although your Husky might not be a champion sled puller, he can probably still run far farther than you can.
The average pet Husky can run a maximum of ten to twenty miles a day.
There are two limiting factors, however, to how far you should run with your Husky: heat and age.
Heat
Huskies were bred to run, but they were bred to run in the cold
. Although they can adapt to most temperatures, Huskies are not warm-weather dogs.
Their dense undercoats keep them warm in cold weather, but they can lead to heatstroke in hot weather.
Any time you go running when it's hotter than around 70 degrees Fahrenheit outside, keep the runs to about five miles max.
If you live in an area that has aggressive heat like Florida or the Southwestern states, don't take your dog out to run at all in particularly hot, steamy weather.
If you're running in the winter or on any day where the weather is under 70 degrees, you can safely run 10 miles or more with your Husky.
Remember to take your own physical limitations into considerations just as you do your dog's. When running with a Husky the chances are high that you'll tire out before he does!
Age
Although Huskies were bred to run, like all animals, the older your Husky is, the easier he has to take things.
You can still run with your older Husky, but limit those runs to just a mile or two. Make those even shorter if he has joint issues.
As with any health-related consideration, always ask your vet before beginning to run with an older Husky or how much distance you can cover with your Husky after he's gotten older.
Running with an Older Husky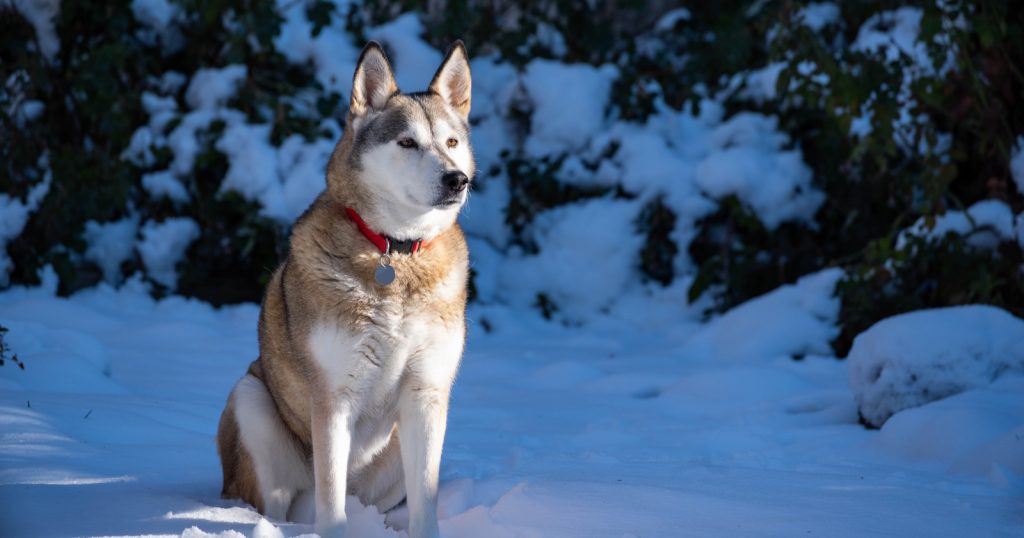 Speaking of age, it's important to know your dog's limitations when he gets older.
There are a few things to consider when running with an older Husky.
Check with Your Vet:
 Huskies are natural runners, and thus can continue to run well into old age. That being said, consult with your vet on distances and intensities.
Don't Push Him:
 Remember, our dogs age faster than we do. While you might still be able to cover miles and miles after ten years, your Husky might not be able to.
Take his limitations into consideration and never push him past what he can do.
Health Considerations:
If your Husky has any joint, bone, or tendon issues, be very cautious with running.
Of course, keeping his joints mobile is a good thing, but running long distances probably isn't.
Check with Your Vet: 
We started with this one, and we'll end with it.
If your Husky is older – even if he has no noticeable health issues – you should consult your vet about running with him, including any possible limitations and considerations.
How to Train a Husky to Run with You – Gear
For the uninitiated, it might seem like all you need for running with a dog is a leash and a good attitude, but it requires more than that.
There is some basic equipment that all dog owners need when they run with their dogs.
These are especially key for Husky owners because their dogs will essentially run as long as their owners allow.
FYI, this part of the post contains affiliate links. If you make a purchase through these links, we earn a small commission at no extra charge to you.
Paw Balm
A paw balm such as Musher's Secret is key to keeping your dog's paws in good shape on long runs.
These balms are made with waxes and oils and create a protective layer on your dog's paw that guards against extreme temperatures as well as rawness.
Musher's Secret Dog Paw Wax 60 g (2.1 oz) - Moisturizing Dog Paw Balm that Creates an Invisible Barrier That Protects and Heals Dry Cracked Paws - All-Natural with Vitamin E and Food-Grade Ingredients
SAFE AND ALL-NATURAL - Our natural paw balm for dogs is made from food-safe oils and waxes, so it's A-OK even if they lick them. Our pet paw balm is safe to use even on the most sensitive pets.
ALL SEASON PROTECTION - Musher's Secret creates invisible dog paw protectors so your furry friend's paws have protection against drying and cracking. Our awesome product is dog paw balm for snow, hot pavement, rough terrains, and more!
SAFE FOR OTHER ANIMALS - Musher's Secret is a must in any animal first aid kit. It was originally formulated as dog protection, but it's safe to use on most domestic and exotic animals like cats, chickens, and horses.
MOISTURIZING AND HEALING - Musher's Secret Dog Paw Wax relieves and soothes dry, cracked paws because it is made from uber-moisturizing oils and waxes. Our good dog paw balm is safe to apply on hot spots and cuts, too!
MADE IN CANADA - We are a 3rd generation, family-owned business from Canada. Our recipe was originally developed for Canadian Sled Dogs, so it needed to be effective. We are honored to BRING OUR SECRET TO YOU and your pets.
Doggie Backpack
A doggie backpack that doubles as a harness is a must.
Something like a RuffWear Singletrak Pack gives your dog the safety of a harness along with the ability for you to stow his water in a convenient place: on his back.
RUFFWEAR, Singletrak Dog Pack, Hiking Backpack with Hydration Bladders, Blue Dusk, Medium
Ready for adventure: Take a day trip or a long hike with the Singletrak Pack; It lets your dog carry their necessities while still being able to explore and play
Just the essentials: The side pockets fit the 2 included 0.6-liter collapsible, BPA-free hydration bladders with enough room left for treats, pick-up bags, and a small leash
Low-profile: Features a minimalist design that fits close to your dog's body so they can move freely; The oversized handle allows you to easily help them over tough terrain
Comfortable: The chest and belly straps are foam-padded for comfort during long days on the trail; 5 points of adjustment provide the right fit without restricting movement
Safe & secure: Clip in with the strong aluminum V-ring and reinforced webbing loop leash attachment points; Reflective trim and a light loop for The Beacon provide visibility in low-light conditions
Water
A good water bottle will keep your Husky hydrated as you hit the road or the trails.
A bottle like the Tuff Pupper PupFlask Portable Water Bottle is great because it can hold 27 or 40 ounces – depending on the size – and has a convertible "bowl" at the end for easy drinking.
PupFlask Large Dog Water Bottle | 27 or 40 OZ Stainless Steel | Convenient Dog Water Dispenser | Puppy Travel Water Bowl | Portable Pet Water Bottle | Leak Proof Bottle Perfect Size For All Dog Breeds
HAPPY, HYDRATED PETS make the best traveling companions, and the PupFlask goes wherever you and your furry friend venture. Reversible leaf-shaped bowl lays flat over bottle when not in use.
QUICK & EASY TO USE — Quickly flip up the silicone top to create a large cup, easily flip the silicone top back down when finished drinking. No wasted water, no messy, no extra bowl necessary.
PERFECT SIZE - Holds 27 oz fresh water in a durable stainless steel bottle. The thick, extra large silicone cup quickly provides your pups with fresh water when travelling, walking, or any other adventures. Its the perfect travel bottle for pets.
100% FOOD SAFE AND ECO-FRIENDLY MATERIALS - 100% food grade silicone bowl cup. Odorless, and never holds a smell after use. Our extra large silicone collapsible cup for dogs, safely provides your pets with fresh water when traveling away from home.
WORLD CLASS CUSTOMER SERVICE & 100% SATISFACTION - If you have ANY issues in the first 30 days, Tuff Pupper will REPLACE OR REFUND at no cost to you. All of our products include a hassle free Lifetime Guarantee against manufacturer defects.
Running Leash
A good, nylon running leash is essential for running.
Remember, in addition to loving to run, Huskies have a high prey drive, so DO NOT get a bungee leash.
The more control you have over your dog the better. Instead, opt for a nylon running leash.
The oneisall Hands-Free Dog Leash is simple for you to wear and has no spring action, preventing your Husky from getting into trouble should he decide to bolt. Don't forget to check our complete guide: best leash for husky
oneisall Hands Free Dog Leash,Multifunctional Dog Training Leads,8ft Nylon Double Leash for Puppy,Small & Large Dogs
✔[Easily Adjustable for Various Lengths.] You can adjust the clasp at the ends of the leash through the ring adjust the length, perfect for short, medium and long leash, 2 dog leash, shoulder leash for "hands free" or quick tie.
✔[Durable Nylon & Soft Mesh Velvet Handle.] High density nylon fabric is elasticity and durability. And the mesh velvet handle is very soft and comfortable,will not hurt your hands.
✔[Strong & Rustproof Alloy Clips. ] The latches and hooks used to harness the dogs are sturdy. It is easy to change lengths and allow the more slack when needed.
✔[Great Walking/Running Leash for Dog Owner.] An adjustable and versatile leash that works great for walking, hiking, and running. When hiking in the mountains or walking around the neighborhood, it's great to have a leash long enough to allow for some freedom of movement and relaxation.
✔✔[Easy to Use & Comfortable Wearing] It's very versatile and simple to use. The adjustable length is really easy and quick to change.Durable and comfortable to hold. The clasps are secure and easy to handle.
How to Train a Husky to Run with You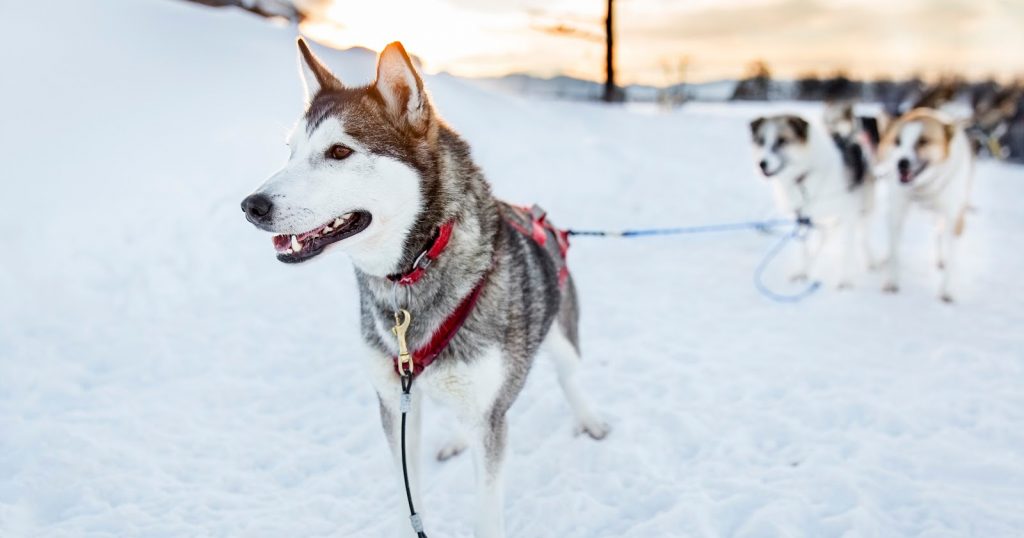 There are three main steps in learning how to train a Husky to run with you: heel, speed, and distance.
You want your Husky to stay with you, and you want to ease him into running and the distance he'll be running.
Getting Used to the Gear
Before beginning the actual running training, your dog will have to get used to his gear.
Go for regular walks with him using his backpack/harness and start teaching him how to drink out of his water bottle.
You'll probably only need one or two sessions of this before he figures it out. Then, you'll be moving on to teaching him how to run with you.
Heel
Motivation: Use a treat to get and hold your dog's attention. Hold the treat in front of his nose to encourage him to follow it.
The "heel" position: A traditional "heel" position is at your left side. Using the treat, lure your dog to your left side. Give him the treat when he's at your side.
Walk: Give the "heel" command as you walk a few steps forward with the treat just in front of him. After a few steps, give him the treat if he stayed at your side.
Increase Distance: Over time, increase the distance you walk while giving the "heel" command. As you begin to cover more and more ground using this command, you'll give him a treat at intervals to keep him motivated.
Speed
"Heel": Get your Husky into position using "heel".
Slow and Steady: Start at a slow jog, letting your dog get used to the idea of running beside you.
Take Breaks: Take frequent breaks to keep your dog energized. Stop for water and a quick sit to rest.
Increase Speed: As you go on more and more runs, begin to increase the speed slowly, capping it at whatever your comfortable running pace is. Remember, a "cruising" speed for a Husky is around 10 miles per hour, so you aren't in danger of going too fast for him.
Intervals: If you like to run fast, weave in some breaks of slower jogging or even fast walking. This gives both of you a chance to rest. It also gives your dog the chance to sniff a little bit and maybe do his business.
Distance
Start with Short Distances: While Huskies were traditionally bred to be workhorses, chances are you haven't been putting your Husky through the paces. Your pampered pet will need a bit of time to work up to longer distances. Keep initial runs to about a block or so.
Slowly Increase: Increase your distance a little bit every time you run. This gradual increase will more than likely be completely unnoticed by your dog, which is a good thing.
Watch for Fatigue: Even runners like Huskies get tired, especially in the early stages of learning to run with you. If your Husky begins to pant excessively or slow down, take a break. If he looks really gassed, end the run entirely.
Don't Push: While most Huskies are good to go for miles and miles, not ever Husky will be a champion long-distance runner. Don't push him farther than he can go. If you notice him struggling to keep up, shorten your runs for a while until he builds up more stamina.
Change it Up: Your runs should be as fun for your Husky as they are for you. After he's used to the speed and distance you set, consider switching it up by running on different trails in different areas to give him new experiences.
The MOST IMPORTANT Rule Concerning Running with Your Husky
The absolute most important rule of running with your Husky – more important than anything else – is this: NEVER let your Husky off of his leash.
Huskies are not a breed suited for off-leash running. Huskies love to roam and explore.
They can and will bolt, leaving you far behind if you take them off the leash.
Although they don't run away from their owners, they do frequently get lost due to their high intensity running, chasing, and extreme curiosity.
This is important to remember in both populated areas as well as backwoods running, as both are incredibly dangerous places for a Husky to be if he gets it into his head to run off.
Learning How to Train a Husky to Run with You is Easy
Huskies love to run, so it's not a struggle to learn how to train a Husky to run with you.
It's essentially just starting slow and letting him do what comes naturally.
The main parts of teaching your Husky to run with you will be the "heel" portion and then easing him into the activity.
Other than that, it really is just a matter of letting him do what he was bred to do.
What do you think of our guide for how to train a husky to run with you? Share below!