Did you know that mental stimulation games for a Blue Heeler puppy are just as important as physical games?
A good brain workout not only prevents boredom, but it can go a long way towards tiring out your high-energy dog.
Below, we'll go over some great ideas that- while challenging for your pup- are very easy to set up!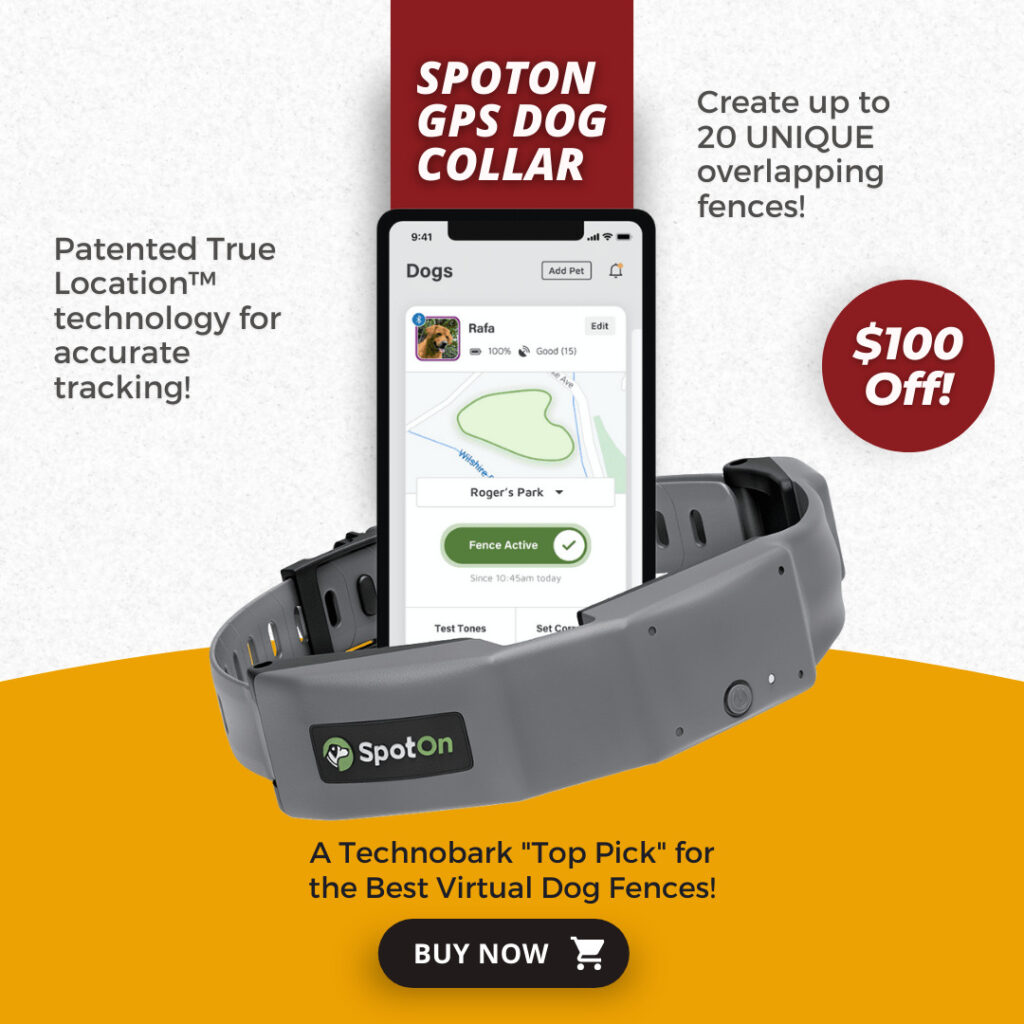 Let's get started!
You may also love: 5 Toys for a Blue Heeler Puppy That She Won't Lose Interest in After 5 Minutes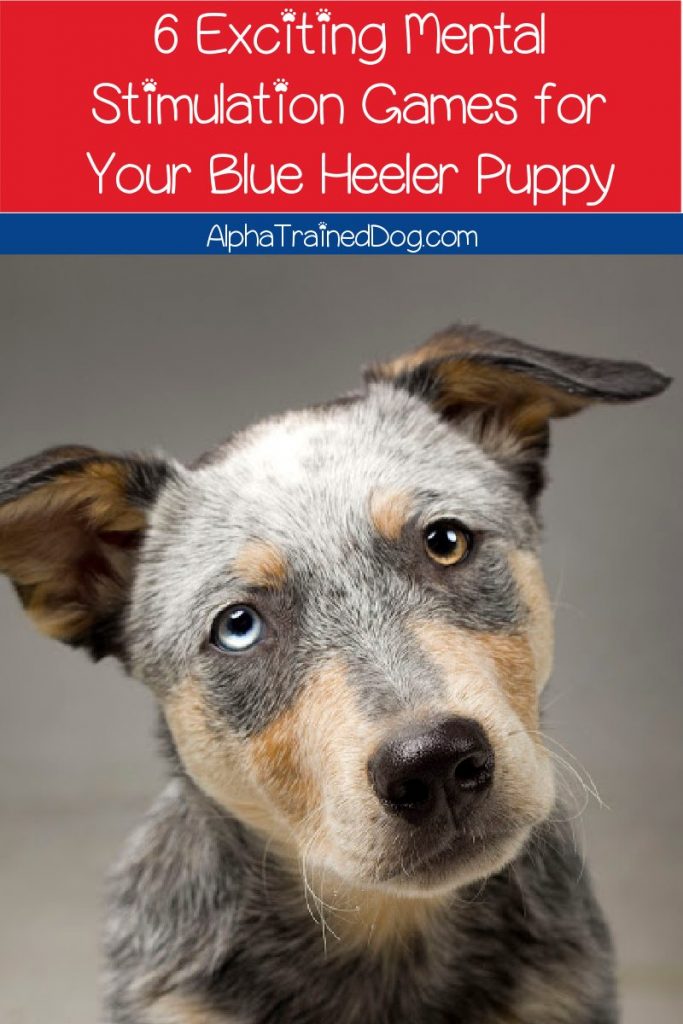 6 Mental Stimulation Games for a Blue Heeler Puppy
All of these games are incredibly easy to pull off! For the most part, you'll only need a few household items, and some require no supplies at all!
However, you will want to grab some high-value treats to get your pup interested.
We shared some amazing training treats here. Yes, I know they're for itty-bitty Yorkies, but all of the brands offer options for larger dogs, too.
Training treats don't have to be big. In fact, smaller is actually better, since you'll be giving your pup quite a few during those first months of training.
Now, lets check out the games, shall we?
FYI, this post contains affiliate links. If you make a purchase through these links, we earn a small commission at no extra charge to you.
1. The Shell Game
The shell gameis a relatively simple game to teach your Blue Heeler. It's a common but effective way of providing some much needed mental stimulation for your pup.
I'm willing to bet that most of you have seen this game before. It's the game where an owner hides a treat under one cup and then shuffles around multiple cups to provide a bit of confusion.
If your puppy wants the treat, they'll need to use their brains and work out the solution of getting their reward.
Here are the basic steps to playing "The Shell Game" (detailed video demonstration below):
Round up three cups and some treats
Make sure your dog is watching when you're placing a treat under one of the cups
Shuffle them around
Encourage your puppy to find the treat underneath
At first, some puppies won't get what you're trying to do. You can entice their interest by picking out special treats for this situation.
But it shouldn't take them long as Blue Heelers are super intelligent and should pick up on this game quickly.
2. The Which Hand Game
One of my favorite ways to get a puppy's brain working is by playing "The Which Hand Game." It happens to be an easy, practical way of providing a healthy dose of mental stimulation.
You don't need much to get the game started, either.
It's a simple matter of picking up some treats and following the following four steps (or check out the video below):
Pick up some treats and have your dog in a sitting position.
Ensure your dog's watching as you put a treat into your hand.
Close both your hands into a downward-facing first and extend them out while saying, "Which hand?"
After your dog picks the right hand, praise them, and let them have their treat.
Some Blue Heelers will start a little too excited by the presence of treats to catch onto this game.
They'll end up pawing both your hands because of their pent-up excitement.
But these excitable pups will start to catch on when they're only rewarded for picking the right hand.
It's all about making them associate getting a treat with doing the correct behavior.
3. Put Your Toys Away
Based on its title, this next game might seem a little odd.
I doubt anyone considers putting stuff away a fun activity or mentally stimulating.
But if you make a game out of it, your Blue Heeler will think differently and work their brain a bit.
If you keep your dog's toys in a container, you can teach them to put their toys away.
It might be a little unorthodox to teach a puppy how to clean up after themselves, but it's a lot of fun.
Learning this skill also boosts their confidence and increases their problem-solving abilities.
But puppies will need to know the "drop it" command before attempting this game.
Once they know it, have them pick up a toy and call them over to the container.
Proceed to say, "drop it" and give them a lot of praise. You should then keep doing until they understand what action is providing the reward.
4. Puzzle Toys
Puzzle toys are one of the easiest ways to make use of their problem-solving skills.
These products come in various shapes and sizes, but they all have the same purpose of relieving a dog's boredom.
You can find these products in any pet store or on Amazon. I really like this one!
The difficulty of these puzzles can vary. Some are incredibly challenging, and others will be somewhat basic.
I'd recommend going with the more challenging options for Blue Heeler puppies.
Their intelligence could make them become bored with simple or basic puzzle toys.
Owners who've never used puzzle toys before should make a DIY option to gauge their interest.
It'll ensure you don't end up wasting money on a more advanced and expensive puzzle toy.
Sale
Outward Hound Nina Ottosson Dog Smart Orange Interactive Treat Puzzle Dog Toy
BEGINNER DOG PUZZLE: The Dog Smart by Nina Ottosson is a level 1 interactive dog puzzle toy that will prepare your pup for more challenging games with simple one-step actions. Suitable for any breed and size.
ENGAGING & MENTALLY STIMULATING: This interactive dog puzzle features 9 hidden compartments that are covered by 9 removable dog bone pieces. Hide your pup's favorite treats in the compartments and elevate the bone for an easier grab or leave them flush with the board for increased difficulty. Watch as your dog learns to nudge and paw away the bones to reveal the reward!
REDUCES BOREDOM & DESTRUCTIVE BEHAVIOR: The Dog Smart interactive dog treat puzzle provides your pup with a fun and rewarding game that can help redirect destructive behavior while supporting their mental wellbeing.
BPA, PVC & PHTHALATE FREE: Nina Ottosson by Outward Hound interactive treat dog puzzles are designed with your pet's health in mind from food safe materials that you can trust. Easy to clean with warm water and soap between uses.
PLAY IT SAFE: No toy is indestructible. Do not leave toys with unsupervised pets. Remove and replace toy if damaged.
5. Find the Ball or Treat
Hiding a treat or ball somewhere in your living room can be a fun way to entertain puppies.
But it's crucial to make sure the first attempt consists of putting their reward in plain sight. It'll help them grasp the game's rules.
It's important to say "hot" and give them a smaller treat when they move toward the location.
If they aren't going in the right direction, say " cold" and don't offer a treat.
Your puppy should soon associate the word "hot" with being closer toward the hidden reward.
After they grasp this connection, you can start trying more challenging hiding places.
While any ball or high-value treat will work, a KONG is fantastic for this because you can stuff it with different things that entice your pup.
KONG - Puppy Toy Natural Teething Rubber - Fun to Chew, Chase and Fetch - For Medium Puppies - Blue
Medium Puppies (Up to 35 lbs): This KONG Puppy toy is 2.25" by 3.5"; made of a soft rubber formula for a growing puppy's baby teeth and gums - WHEN YOUR PUPPY TURN 9 MONTHS, SWITCH TO KONG CLASSIC OR KONG EXTREME
Fetch and Chew Toy: The KONG Puppy's bounce makes for games of fetch & is an ideal chew toy for the puppy's teeth and gums
Stuffing: The stuffable KONG Puppy is more enticing when filled with KONG Puppy Easy Treat and KONG Snacks. For an added challenge, freeze stuffed KONG for 4-6 hours before giving to your dog. (Dishwasher safe for easy clean up)
Vet Recommended: Veterinarians and trainers worldwide recommend the KONG Puppy as one of the best durable puppy toys available
Made in the USA. Globally Sourced Materials
6. Treasure Hunt
Our last game is a bit like the previous one, but with an exciting twist.
Treasure hunt consists of your dog trying to find multiple treats being hidden across a room or area.
It doesn't have to be treats, either, as you can use any items with a strong scent like toys or clothes.
As your dog finds each one, say the command "hunt" the moment they uncover it.
You can make the game move difficult by hiding treats all around the house in separate rooms.
Once you've got them in their hidden places, ask your dog to hunt, and the game will commence.
Some owners find it fun to play this game outdoors, as well.
But make sure to hide the treats right before the game or other critters will eat them.
I hope one of these six mental stimulation games for a Blue Heeler puppy becomes your dog's favorite activity.
If you have any more questions, let me know in our comment section.
Do you have any other great ideas for mental stimulation games for a Blue Heeler puppy? Share below!