If you're looking for a complete Petmate Vari Kennel review to find out if it's worth buying, we've got you covered!
I'll dive into everything about this product to answer a simple question.
Is buying one worth it?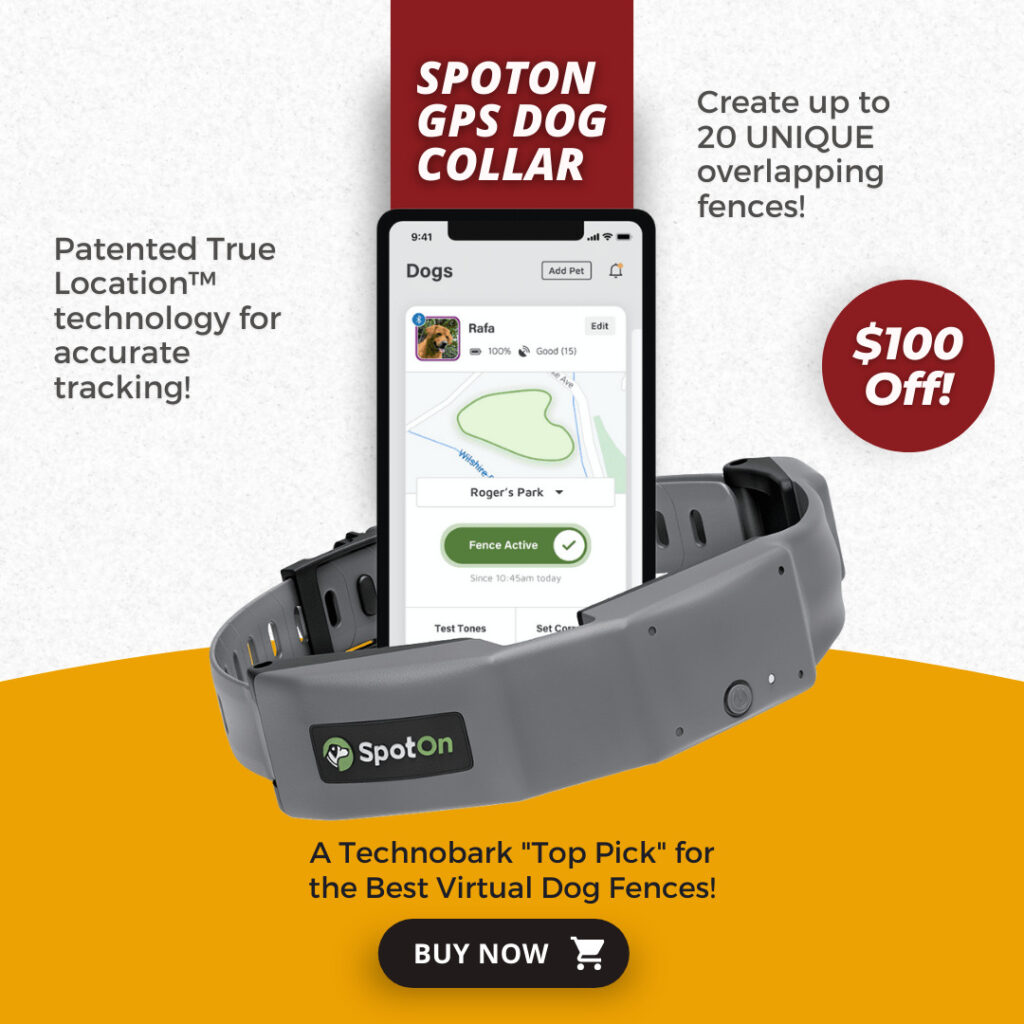 Keep reading to find out the answer!
You may also like: Top 5 Best Crates for Puppy Training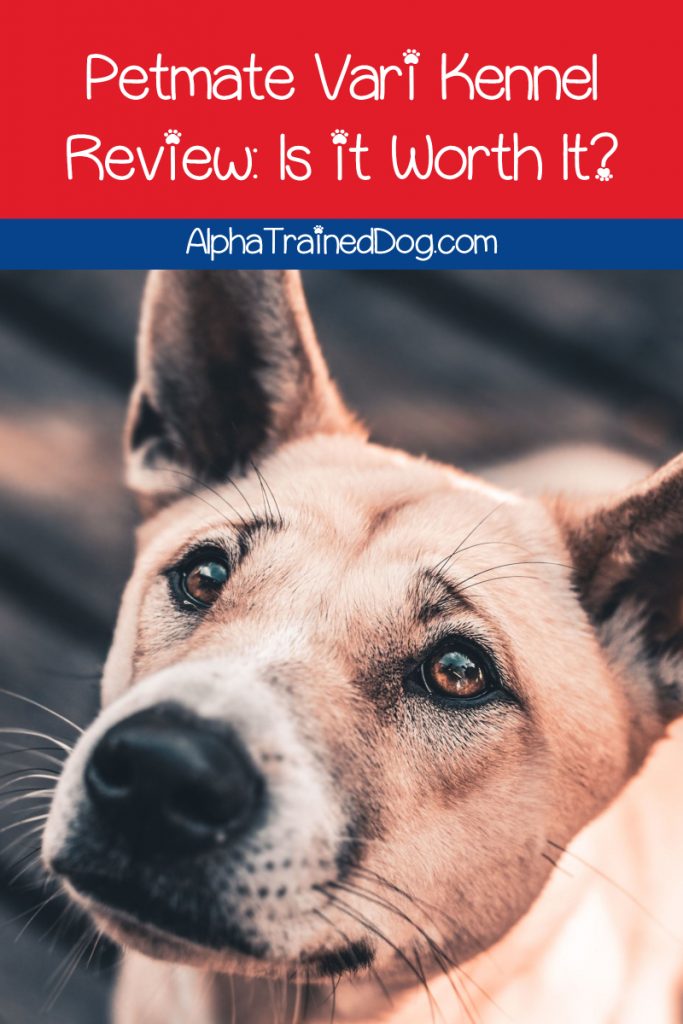 What is the Petmate Vari Kennel?
The Petmate Vari Kennel for dogs is a kennel made to keep Fido safe during travel.
Petmate claims that this kennel will provide a comfortable and secure travel space for your dog, thanks to its well-designed features.
It sounds like an ideal product for anyone looking to buy a travel kennel, right?
Below, I'll examine the kennel's sizing options, pros, and cons to provide a better idea.
These discussions will help you decide the kennel delivers on what it promises.
Petmate Vari Kennel Sizes
The Petmate Vari Kennel comes in six different sizes.
Let's take a closer look at each one to see what kind of dog would be an ideal fit.
Use the table below to check out the dimensions and weight limit of each model.
Preview
Kennel Dimensions
24.1 x 16.7 x 14.5 inches
Preview
Preview
Kennel Dimensions
24.1 x 16.7 x 14.5 inches
Preview
Preview
Preview
A few people have asked me questions like, "What are the Veri Kennel 100 dimensions."
Now, Petmate doesn't really use those numbers anywhere anymore (in fact, only a few retailers refer to them that way).
However, since many of you still know them by those numbers, here's a quick guide:
Vari Kennel 125 Dimensions – 19″ x 12.5″ x 10″H
Vari Kennel 150 Dimensions- 24″ x 16.5″ x 14.5″H
Vari Kennel 200 Dimensions – 28″ x 20.5″ x 21.5″H
Vari Kennel 300 Dimensions – 32″ x 22.5 x 24″H
Vari Kennel 400 Dimensions – 36″ x 25″ x 27″H
Vari Kennel 500 Dimensions — 40″ x 26″ x 30″H
Since you have a handle on the sizing options, it's time to dive into the kennel's pros.
Petmate Vari Kennel's Pros
Everything the Vari Kennel does well will be discussed with great detail in this section.
It'll offer a much better idea of whether this product can meet your needs.
The box below gives you a quick overview of the features that we'll dig into below.
Sale
Petmate Vari Dog Kennel 32", Taupe & Black, Portable Dog Crate for Pets 30-50lbs
Sturdy Plastic Dog Crate: Securely and safely protect your pet and your home with this medium dog crate that features an easy-open latch to secure the sturdy wire door, and durable fold-down handle making carrying this dog travel crate a breeze
Suitable for Pets 30-50 lbs: Pet Kennel exterior dimensions - 32" L x 22.5" W x 24" H; Interior dimensions - 29.5" L x 19.7" W x 23.5" H. Product weight – 16 lbs. If in doubt, buy a size up. No tools required for assembly
Airline Friendly Dog Carrier: This pet carrier meets most airline cargo specifications. This travel dog crate also has ventilation on 4 sides. Includes built in storage for additional pet identification
Easy to Keep Clean: Sturdy plastic shell on this dog carrier is easy to clean, with stay-dry moat that surrounds the interior to pulls fluids away from your pet in case of wet accidents, making it a great puppy carrier or kennel trainer for housebreaking
For Pets and Pet Parents: Petmate provides everyday essentials for pet parents, dogs, cats and other pets such as: litter box accessories, pet toys, cat cages, dog cages, gravity water/food bowls, dog cages, pet beds, puppy crates, cat carriers and more!
Raised Interior
The kennel's design has a raised interior to ensure your dog can stand and sit up without issue. It should make them feel less cramped and more comfortable.
My dog would benefit significantly from this raised interior as she tends to get a little anxious. This makes her sit up, which would be a problem in a kennel with a different design.
Related: Top 5 Best Crates for Pit Bulls
Easy Assembly
You don't have to worry about using any tools when assembling this crate. It comes with all the necessary hardware to get this task done.
It ends up being a simple matter of placing the screws and plastic fastener in place. I find it hard to envision anyone having issues getting this kennel ready for use.
The included directions have received a ton of praise in many customer reviews, as well.
360 Degree Ventilation Openings
On this particular Vari vents surround the entire kennel. It's a step up from previous models!
These openings will provide your dog with a large amount of fresh air and visibility.
This aspect will ensure your dog doesn't feel like such an outsider during travel.
They will still be able to keep track of everything around them. It's a key benefit for anyone with a dog who gets overwhelmed easily.
Heavy-Duty Construction
The most vital feature is this product's overall construction quality.
Thankfully, Petmate made sure to make this kennel with heavy-duty plastic and other materials.
Dog owners everywhere can sit back and relax with this design keeping their dog secure.
It has proven time and time again to stand up against even the most skilled escape artists (but remember, nothing is totally fool-proof).
Easy to Open Latch
People won't have much issue opening up the Vari Kennel, either.
It features a latch that's capable of being opened with one hand.
But don't think this makes it easy for your dog to escape.
This latch will stay securely locked even against the ferocious head butts of a feisty, larger breed.
Suitable for Air Travel
The updated Vari kennel for dogsl is considered acceptable for air travel onboard most internal US flights.
As a result, you won't have to leave your favorite friend at home during a family vacation.
Petmate does recommend checking the airline's requirements before traveling, though.
You never know when something might not mesh with your situation.
Related: Top 4 Best Airline Crates for German Shepherds
Affordable Price
Some travel kennels and crates out there can cost up into the four-figure range.
Luckily, the Vari Kennel barely cracks three-figures with its largest size option.
In fact, it hovers around the average range when it comes to kennel costs.
Dog owners shouldn't have much trouble fitting this product's reasonable price into their budgets.
Petmate Vari Kennel's Cons
The Petmate Vari Kennel's cons aren't too extensive, but there's a few worth mentioning.
Let's look deep into what potential issues this product could cause.
Doesn't Have a Size for Dogs Over 90 Pounds
If you have a dog over 90 pounds, there's no Vari Kennel variation capable of fitting your needs.
This issue is a bummer for someone who has a large 100-plus pound Pit Bull who loves to travel.
However, Petmate also sells a Sky Kennel, which does come in a 48″ option.
The downside of the alternative, though? It's a lot more expensive. Take a peek below to see what I mean.
Petmate Sky Kennel Pet Carrier, 48 Inch
Extra Security: 4 way vault door provides extra security for the travel dog crate by preventing sliding and shifting (available on 36 inch size and up)
Durable, Heavy Duty Construction: Durable plastic shell, non corrodible wing nuts, extra strong steel wire, and interlocking door provide heavy duty protection
361 Degree Ventilation: Ventilation openings surrounding the travel kennel give pets fresh air and visibility from all sides
Travel Necessities Included: Portable dog kennel includes 2 Live Animal stickers, clip on bowls and ID stickers for easy modification for travel. Top Handle available on 21 inch and 28 inch sizes
Airline Adaptable: The Petmate Sky Kennel meets most airline cargo specifications for easy and safe travel, but pet owners should always check with individual airlines
No Warranty
It's always nice to have some protection and coverage against an accident happening with a purchased product.
Petmate doesn't offer any with its lack of warranty or even a satisfaction guarantee.
Difficult to Stick "Live Animal" Stickers on the Crate
Customers who've used these crates to fly with their dogs have complained about it being tricky to stick the "live animal" stickers on them.
It's a small nuisance, but it can prove to quite a hassle at the airport.
Petmate Traditional Vari Kennel vs the Deluxe Model
I see a lot of people asking about the difference between this model and the "Deluxe Vari Kennels."
Actually, there is no "deluxe." It's called the Petmate Ultra Vari Kennel.
As you can see from the image above, the main difference is the ventilation system.
On this Vari, vents are made of wire rather than just plastic holes in the side of the kennel.
In fact, that's pretty much the only difference, but it is a big one as dogs are less likely to chew through the wire vents.
Final Recommendation: Is it Worth it?
Would I advise getting the Petmate Vari Kennel crate?
Yes, I would, for owners who have dogs within the proper weight limits.
Large breed lovers will have to look elsewhere, sadly.
But otherwise, it has proven to be everything it promised with its heavy-duty design and comfortable interior.
Your dog shouldn't have any issues safely traveling inside this product.
Do yourself and buy one for the next fun trip with your favorite friend!
Do you have one? What would you add to our Petmate Vari Kennel review? Share below!