If you're looking for PetSafe Basic Bark Control Collar reviews, I'm betting you're having some issues with excessive barking.
I'm also betting your looking for the safest yet most effective option for correcting your dog's behavior.
Is the Petsafe collar that option?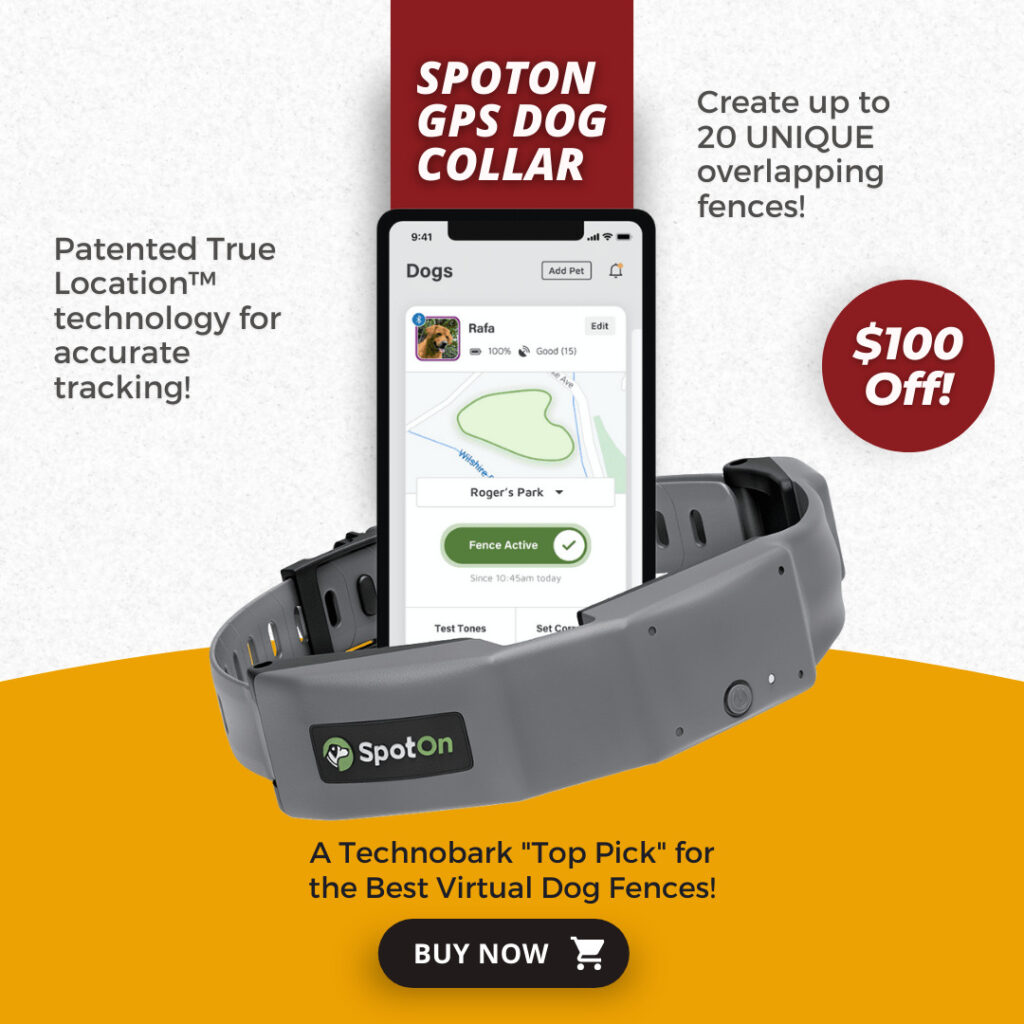 Let's find out!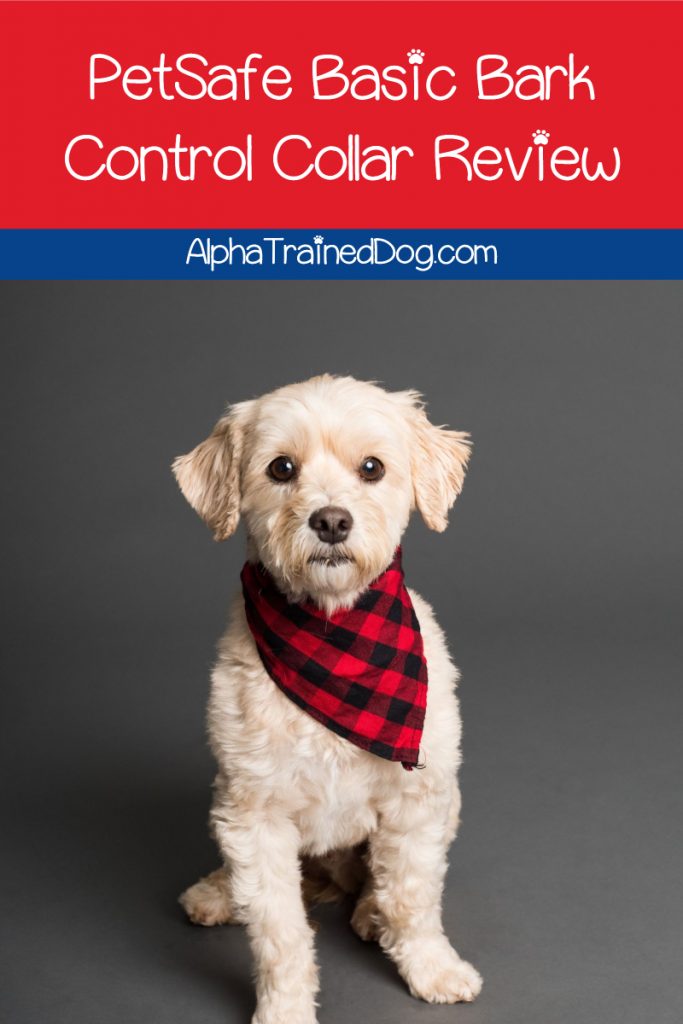 PetSafe Basic Bark Control Collar Review
The PetSafe makes a few different bark control collars, including the basic option, an elite model, and a spray collar.
We'll be talking about their basic model for this review, but you can check out all of their options on the list below.
Once again, I should start by saying that we do not in any way endorse the use of shock collars.
There are a million and one better ways to teach your dog to be quiet.
That said, if you're dead set on using one, I'd rather you make an informed decision about which model to try.
What is the PetSafe Basic Bark Control Collar?
The PetSafe Basic Bark Control Collar is exactly what it sounds like, a collar designed to deter barking.
It does this through three methods- warning sounds, vibration, and shock.
While I'll never be a fan of shock collars, the PetSafe collar claims to be among the safest of its kind.
Rather than just shocking your dog when he barks, it offers sound and vibration options as well.
If you do choose to use the shock technology, PetSafe promises to deliver it at just the "right" time.
Sounds great in theory, right?
Below, we'll look at the features & pros (they're often the same thing) as well as the cons to see if it delivers on its promises.
PetSafe Basic Bark Control Collar Features & Pros
Let's start with the features and pros of the collar first. Use the box below for a quick overview, then read on for more details.
PetSafe Basic Bark Control Collar for Dogs 8 lb. and Up, Anti-Bark Training Device, Waterproof, Static Correction, Canine - Automatic Dog Training Collar to Decrease Barking, PBC-102
SAFELY STOPS BARKING: 6 levels of automatically adjusting static correction help teach your dog to stop excessive barking.BATTERY POWERED: Uses PetSafe RFA-67 battery (included) (averages 3-6 months)SIZING: Collar fits dogs 8 lb and up and the adjustable strap fits pets with a neck size up to 27 in
WATERPROOF COLLAR: Train in any environment, indoors or out, with the waterproof collar up to 3 ft
BATTERY POWERED: Uses PetSafe RFA-67 battery (included) (averages 3-6 months)
SIZING: Collar fits dogs 8 lb and up and the adjustable strap fits pets with a neck size up to 27 in
BARK SOLUTIONS YOU CAN TRUST: For 25 years, we have been the trusted brand in creating safe, high-quality, training products to help you and your pet live happy together
Starts off with warning vibrations
Rather than going right to shocking Fido, the collar "activates" when it senses your dog barking.
Then, it waits half a minute. If Fido barks again, the collar vibrates. If he keeps barking, it goes into "shock" mode.
Many dogs quickly learn what that warning vibration means and it's enough to stop them from barking.
Six progressive levels of shock
The collar uses six levels of "static" correction (FYI, "static" is just a dressed-up way of saying "shock").
It automatically starts with the lowest level and increases if your dog doesn't stop barking.
Automatic shut off
After 50 seconds, it automatically stops even if your dog does keep barking.
While some customers view this as a con, I think it's absolutely vital and would never consider a collar without this feature.
What if you're not home when Fido starts barking? Do you really want a collar that shocks him repeatedly for an hour? Two hours? The whole day?
No false corrections
The PetSafe collar uses vibration sensors to detect when YOUR dog is barking.
So, if your neighbor has a big mouth, too, your dog won't get punished for his barking.
Waterproof
Logic would dictate that all shock collars should be waterproof, so I don't even know why they mention this.
I mean, I'm no physicist, but even I know that water and electricity don't mix!
That said, it's not just waterproof against occasional rainstorms. Your dog can wear it while swimming, too, as long as he isn't diving deeper than 5 feet.
Fits most dogs
The basic collar fits dogs over 8 lbs and neck sizes up to 29″.
If you happen to have a giant breed, they also have a big dog model. However it's more expensive since it's one of their "elite" collars.
PetSafe Elite Bark Control - Big Dog
Features 10 levels of self adjusting corrections
Lightweight micro-collar with quick-fit buckle
Features low battery indicators
Durable and waterproof collar in black
Perfect fit for neck sizes up to 34 inches
Well-known brand
With something as potentially harmful as a shock collar, you definitely don't want to buy from some "fly by night" company.
PetSafe is a well-known and fairly well-liked brand overall.
Cons of the PetSafe Basic Bark Collar
As far as cons go, the PetSafe Basic Bark Collar has quite a few (and I'm not just talking about the fact that it's a shock collar).
Proprietary batteries don't last long
First, the collar uses a specific brand of PetSafe batteries. Second, they only really last a couple of months tops.
While they're not super expensive, it's still a major pain.
No toy breed sizes
If your dog is under 8 lbs, you're out of luck. They don't make a toy breed collar.
Requires a flawless fit to work
You'll have to spend a good chunk of time adjusting it absolutely perfectly to your dog's neck.
If it doesn't sit exactly right, it won't work. That means making sure it's just the right tightness as well as positioned in just the right spot.
While that doesn't sound like a big deal, consider this- a lot of people complain that's it's hard to adjust.
Also consider another thing- if it's too tight, the prongs can cause serious damage to your dog's neck.
Even when fit right, prongs can damage skin
This "con" is a problem with pretty much all shock collars. Even if you find the perfect fit, those prongs can cause damage to your dog's skin.
Worse, a too-tight fit can completely damage his throat as well.
No feedback
This isn't a "smart" collar. So, you have no way of knowing how often your dog has been shocked over the course of the day (or how many times he barked excessively). .
You also have no way of knowing how often it "escalated," to what level, or really anything else.
May not work on big dogs
Yes, it's designed to fit dogs with necks up to 28″.
However, many Amazon PetSafe Basic Bark Control Collar reviews from large breed owners suggest that it doesn't always actually work on bigger dogs.
It also may not work on dogs with thick fur, regardless of their size.
Final Recommendation: Is it Worth It?
Would I recommend the PetSafe Basic Bark Control Collar? Hmm, that's a tough question.
Would I use it on my dog? Nope. Absolutely not. Remember, though, that I don't believe in using shock collars period.
That said, if you feel differently and want to try one, the PetSafe model isn't a bad choice, especially if you're on a budget and can't spring for a "smart collar."
Do you have any of your own PetSafe Basic Bark Control Collar reviews to add to mine? Share your thoughts below.