Wondering if there are any great smartphone apps to help you with dog training?
Turns out, there are quite a few (there really is an app for everything, isn't there?).
In fact, there are so many that it can be hard to figure out which are worth trying out.
Below, we'll narrow down the options to eight that we actually use ourselves.
You may also love: 5 Must-See Dog Training Videos That Will Simplify Your Life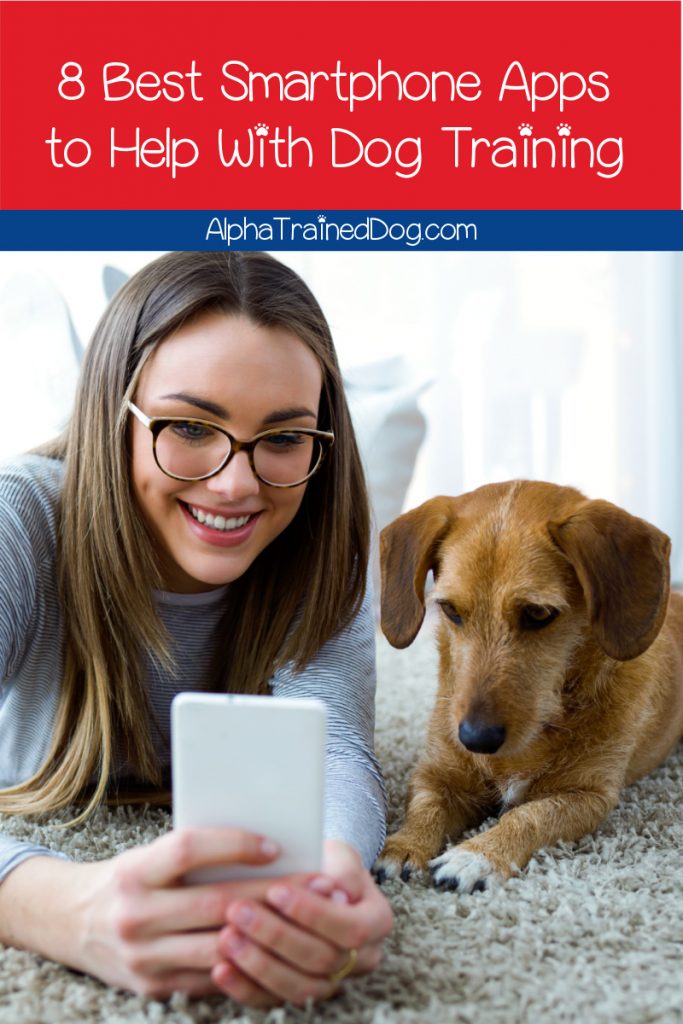 Best Smartphone Apps to Help You With Dog Training
While dogs are certainly known as being a human's best friend, they are not always on their best behavior.
And the fact is, most dog owners don't come with built-in dog training knowledge.
Luckily, we live in a digital world today, so help with training your dog is right at your fingertips.
You can easily find some helpful and useful dog training apps on your Android or iOS smartphone.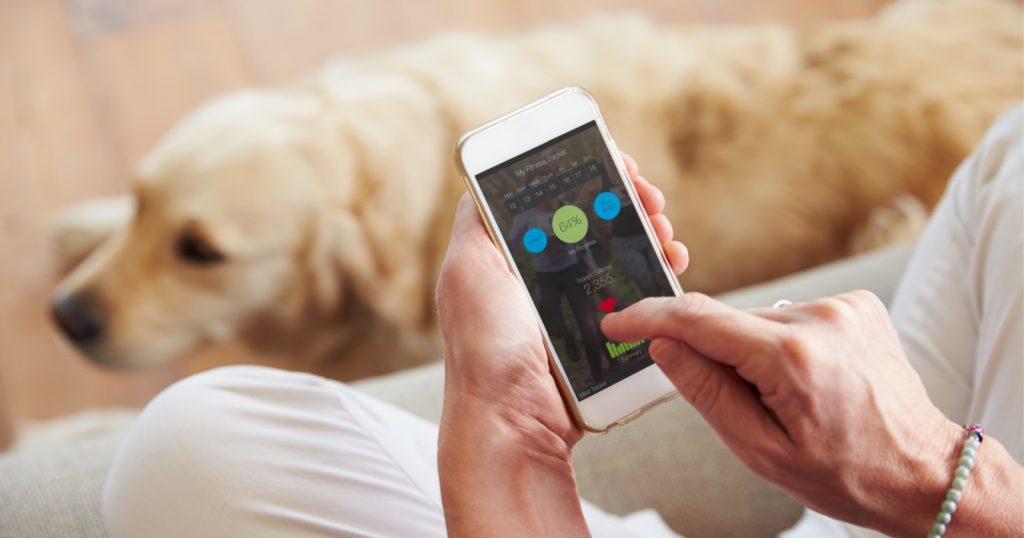 1. Dog Clicker Training
This free app, available for Android and iOS smartphones, turns your device into a dog clicker without actually having to buy a dog clicker.
The app features multiple HD audio sounds with a volume that can be adjusted accordingly.
With it, you can teach your dog an array of commands and tricks and the app also provides you with expert training tips you can use.
Or, you can watch the video below for tips on how best to use it.
2. Dog Training Sounds
The app is complete free for iOS smartphones. In other words, they don't just give you a few options, then hit you up for a premium version.
The app features 50+ sounds to help with treating and preventing any sound phobias that your dog may have.
Dog Training Sounds are divided into 6 categories of sounds- Animals, Bangs, Household, People, Transportation and Weather.
3. Dog Whistle
The app is free for Android smartphones. The app is designed to be used to train your dog by emitting sounds using a high frequency that only dogs can hear.
Adult humans can only hear sounds up to 20,000 Hertz (Hz). However, dogs can hear sounds as high as 65,000 Hz, which are too high-pitched for humans to hear.
The app emits sounds ranging from 100 to 22,000 Hz.
According to Google Play, the app "can be used to train your dog, stop your dog from barking, and teach your dog tricks."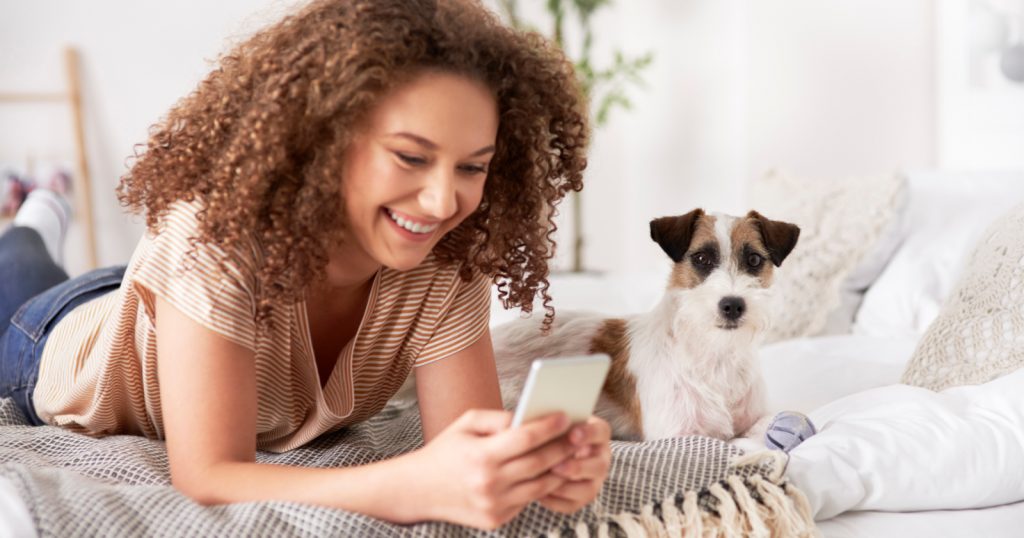 4. Dogo
This free app, designed for Android and iOS smartphones, also has a premium version that unlocks additional training features.
The app features 100+ tricks that come complete with colorful illustrations and step-by-step instructions, as well as a built-in clicker.
Dogo offers 5 personalized dog training programs.
You'll just need to answer a few questions and a training program tailored to the individual needs of your dog will be recommended.
5. iClicker
The app is free for iOS smartphones. The app features 4 different components- the iClicker, training tutorials, in-depth training videos and noise box.
The iClicker features realistic volume-controlled clicking sounds.
The 9 clicker training tutorials is a step-by-step guide to using the iClicker app.
The in-depth videos consists of 32 YouTube clicker dog training videos.
Lastly, the noise box features 48 engaging sounds used for desensitizing or distracting your dog when they bark incessantly when hearing certain sounds like car horns, doorbells, fireworks and thunder.
6. PetSafe Smart Dog App
The free app is compatible with Android 5.0 or later(Google Play) and iOS 8 or later (App Store).
The app is designed to be used with the PetSafe Smart Dog Remote Trainer Collar.
The collar, which is waterproof and rechargeable, used pulses, tones and vibrations that are sent from the app to your dog's collar.
It allows you to train your dog from a distance of up to 75 yards away.
FYI, the collar also has shock features (they call it "static"), but please, consider all other options before resorting to those settings.
Punishment and pain-based techniques truly are the worst training methods.
7. Puppr
This free app (with in-app purchases available) is available for Android and iOS smartphones.
The lessons are taught by Sara Carson, considered one of the world's top dog trick trainer, and her popular stunt dog team, The Super Collies- Groot, Hawkeye, Hero and Marvel.
Sara appeared on the talent competition reality show, America's Got Talent (AGT), with her border collie, Hero.
The dog trick act duo placed fifth on their Season 12 appearance in 2017.
The Puppr app features step-by-step video instructions to make the lessons easier to follow, lots of tricks from the basics ("sit") to the more advanced ("fetch leash") and a built-in clicker for positive reinforcement.
8. Social Puppy
The app is free for iOS smartphones, with in-app purchases available.
The app features a 12-week program, complete with weekly challenges that are focused on desensitizing, positive reinforcement and socializing.
Social Puppy teaches you how to teach your dog commands like "fetch," "sit" and "stay," while also learning how to deal with behaviors such as barking and biting.
There you go! Thousands upon thousands of options narrowed down to just the top 8 best smartphone apps to help you with dog training.
Use them for in-home training or to supplement classes!
Did we miss any of your favorite smartphone apps to help you with dog training? Share below.