What is science-based dog training?
If you've spent any time researching the best training strategies, you likely heard of the science-based method.
Did it bring up visions of lab coats and sterile rooms filled with microscopes?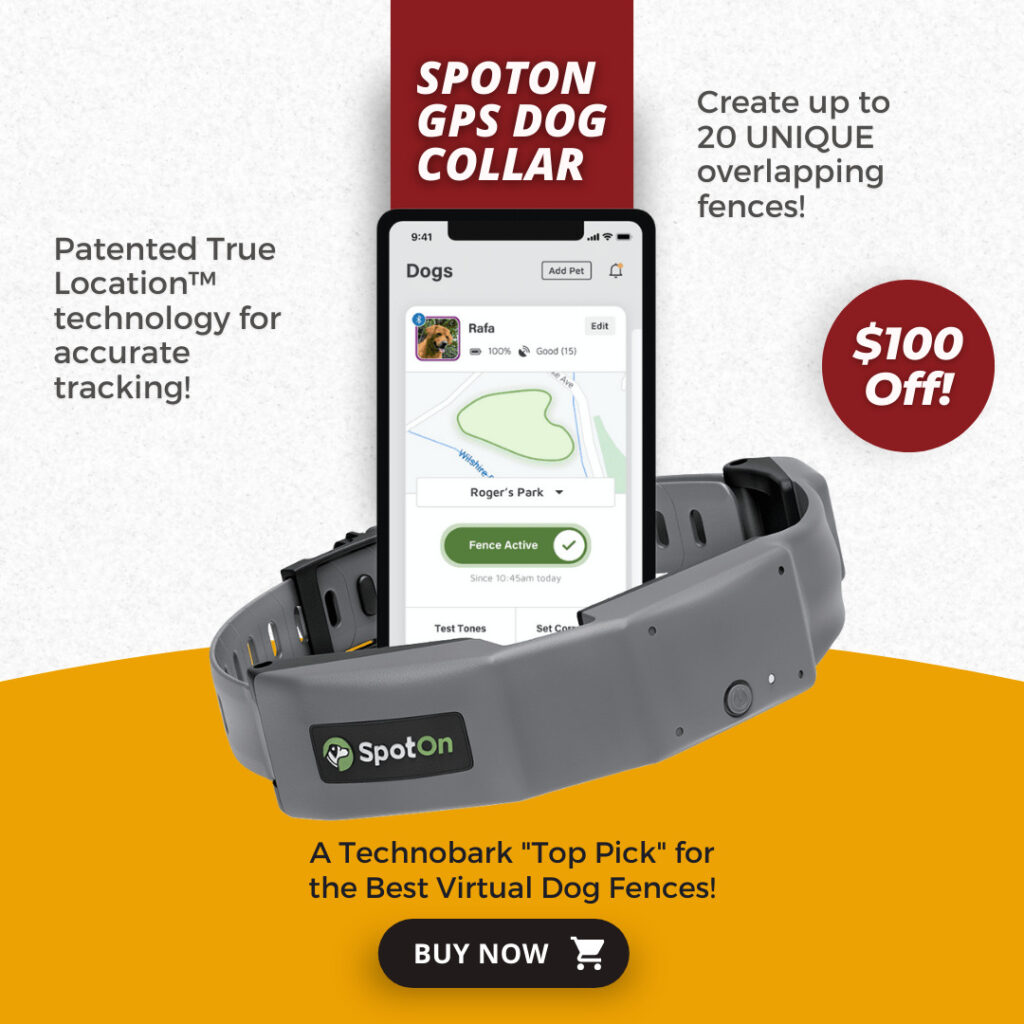 Don't worry, you don't need to be a scientist to use this increasingly popular training strategy!
Read on to find out what it is and how to use it with your dog!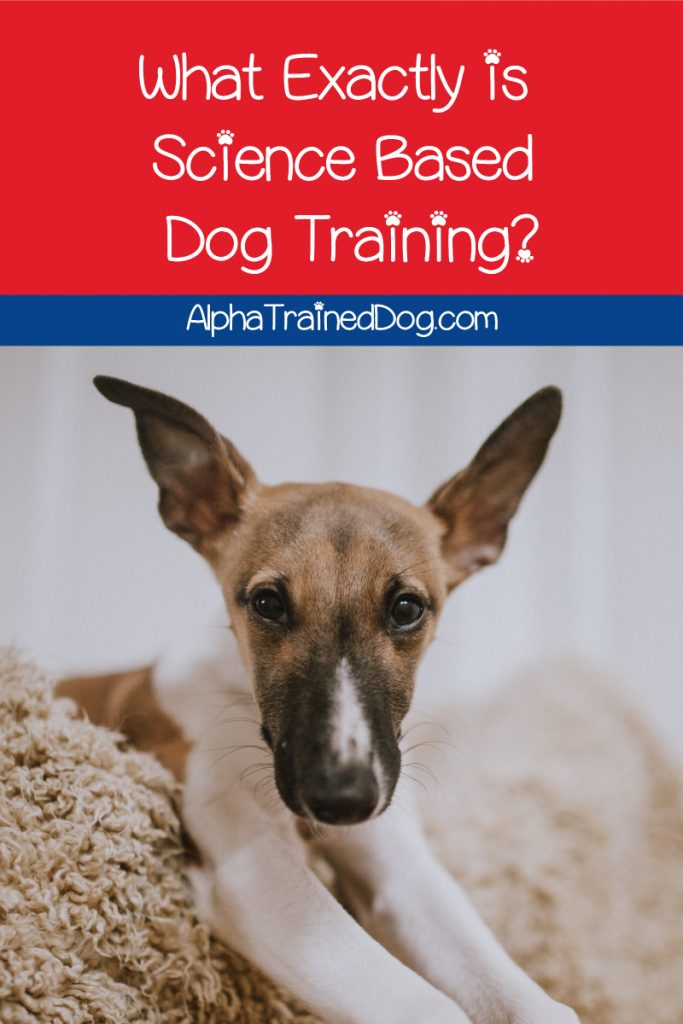 What Exactly is Science-Based Dog Training?
Science-based dog training, aka "modern dog training," is a method of training based on scientific evidence & updated studies.
Now, you'd think that all dog training methods would be based on some sort of evidence that it works but that couldn't be farther from the truth.
Some methods, like shock collar training, are not even remotely scientifically sound!
Even alpha training is under fire because relatively recent evidence suggests it doesn't work as well as other more positive strategies.
So, what exactly are science-based methods? Let's take a look at the most common strategies as well as some recommended reading for each one.
Science-Based Training Strategies
Nailing down exact science-based dog training methods and strategies isn't as easy as it was with positive reinforcement or even alpha training.
In fact, I've written and deleted this section more times than I can count!
The problem comes from the fact that while there are countless studies using different stimuli, actions and dogs, they're actually all studying the same basic concepts:
Classical conditioning
Operant conditioning
I read the results of dozens of studies and in every single one researchers essentially looked at how various aspects of those two famous types of "conditioning" work.
So, we'll focus on those two "methods" for the most part, then I'll share some studies that I found very interesting and helpful!
1. Classical Conditioning
Classical conditioning is a method in which you pair two types of stimuli together (a sound and a treat, for example) so that your dog learns to associate one with the other.
Let's get the elephant out of the room first, shall we? Pavlov was a real jerk to dogs, and that's me using my nice words.
Still, his study did sort of pave the way to kinder, gentler classical conditioning methods.
Benefits of classical conditioning
When used correctly, classical conditioning is among the easiest ways to train a dog to perform a desired behavior.
Let's use clicker training as an example, since in modern dog training, it comes the closest to Pavlov's results.
We use a clicker to mark wanted behavior and tell our dogs that a reward is coming, much like Pavlov used a bell to tell dogs food was coming.
Since the clicker acts as a signal, it's possible to train our dogs to do multiple-step commands without handing them a treat after every step.
For example, you want your dog to come when called from across the yard. As soon as he starts coming towards you, click the clicker.
He knows that he's on the right track and will get rewarded when he completes the task.
Interestingly, a 2016 study found that a clicker isn't necessary and that you can achieve the same results just by using your voice.
Drawbacks of Classical conditioning
The biggest drawback of classical conditioning is the fact that one stimulus becomes forever linked to the other.
The dog hears click, dog expects treat. If you click without treating, it can potentially derail all your hard work.
Here's the added kicker to the clicker: your dog can come to associate the very appearance of it with a reward.
We all believe that Pavlov's dogs salivated at the sound of a bell. That's not accurate. They started salivating when they saw lab coats.
So, you may want to hide the clicker from your dog's view entirely. Tuck it up into your sleeve and hide it in your palm.
If you use your voice, try to choose a very specific "training tone." I use a certain tone for saying "very good" to my dog when she gets something right.
Recommended reading
2. Operant Conditioning
Operant conditioning, a term coined by B. F. Skinner, has three parts: reinforcement, punishment, and no action at all.
We're going to focus on the first and the last because punishment has no place in dog training.
Reinforcement can be both positive and negative on its own. It's important to note that negative reinforcement isn't what you may think it is.
Negative reinforcement is merely the act of removing a valued item to teach a lesson.
For example, your dog snaps at your cat while eating a bone, so you take the bone away to "teach him" that it's not nice to snap at kitty.
Benefits of Operant Conditioning
If you stick to the "rewards" part of operant conditioning and eliminate punishment, the benefits are numerous.
Nearly all dogs (I'd like to say all but there are always exceptions) respond far better to reward training than aversion training.
Dr. Zazie Todd, an animal psychologist, has a great list of science-based benefits of reward training. Don't let her site's simplicity fool you, it's loaded with fantastic dog training resources and "layman's terms" articles.
One of the benefits that she mentions is something that all dog owners should value very highly: animal welfare.
Reward training is more humane, plain and simple. Dogs are living, breathing, thinking & feeling creatures and deserve to be treated as such.
Drawbacks of Operant Conditioning
When you use positive reinforcement and "do nothing" strategies of operant conditioning, there really aren't any drawbacks.
We already know that punishment has no place in training a dog, but the same actually goes for negative reinforcement (aka taking something away).
So, how do you let your dog know when he's doing something wrong?
Instead of punishing, you can mix in the "do nothing" strategy of operant conditioning.
Basically, during a training session, you reward your dog for performing an action and do nothing when he doesn't do it.
Example: he stays put, so he gets a treat. He doesn't sit, so he gets nothing. No scolding, no punishment, nothing taken away. Just nothing.
Trust me, it works a lot better than you might think it will!
Recommended Reading
Dog Training Methods That Use These Science-Based Strategies
Now that we know the two main types of science-based dog training, let's look at a few examples that incorporate these strategies.
Positive Reinforcement Training
Positive reinforcement training is a widely recognized and effective approach in dog training. It involves rewarding desired behaviors, such as sitting or coming when called, with treats, praise, or play. This method relies on the concept that dogs will repeat behaviors that lead to positive outcomes. Positive reinforcement training emphasizes building trust and strengthening the human-dog relationship.
Benefits:
Promotes a positive and enjoyable learning experience for your dog.
Encourages good behavior without causing fear or anxiety.
Enhances communication and cooperation between you and your furry companion.
Helps establish a bond of trust and respect.
Drawbacks:
Requires consistency and patience to achieve desired results.
May take longer for some dogs to understand and respond to commands.
Famous Trainers: Karen Pryor, author of "Don't Shoot the Dog!" and founder of Clicker Training.
Real Statistics: A study published in the Journal of Veterinary Behavior found that dogs trained using positive reinforcement techniques had fewer behavioral issues compared to those trained with aversive methods. Over 92% of dogs in the positive reinforcement group showed improved behaviors.
Clicker Training
Clicker training is a form of positive reinforcement that uses a clicker—a small device that emits a distinct sound—to mark desired behaviors. The clicker acts as a bridge, providing instant feedback to your dog, and signaling that a reward is coming. By associating the sound of the clicker with positive outcomes, your dog learns to associate specific behaviors with rewards.
Benefits:
Provides precise timing and clear communication with your dog.
Enables rapid learning and quicker understanding of desired behaviors.
Enhances focus and attention during training sessions.
Allows for more complex behaviors to be taught.
Drawbacks:
Requires consistent use of the clicker to maintain the association with rewards.
May be challenging for some dog owners to coordinate the clicker and rewards simultaneously.
Famous Trainers: Karen Pryor, as mentioned above, is a pioneer in clicker training.
Real Statistics: A study published in the Journal of Applied Animal Welfare Science found that clicker-trained dogs performed better in obedience tasks compared to those trained using verbal cues alone. The clicker-trained group had a success rate of 70% in performing complex behaviors, while the verbal cue group achieved only 30% success.
Force-Free Training
Force-free training, also referred to as reward-based or positive-only training focuses on using rewards to shape desired behaviors while avoiding the use of physical force or intimidation. This method relies on understanding the motivations and needs of your dog and using rewards, such as treats, toys, or play, to reinforce positive behaviors.
Benefits:
Builds trust and strengthens the bond between you and your dog.
Reduces the likelihood of fear, anxiety, and aggressive behaviors.
Encourages a cooperative and willing attitude in your dog.
Promotes a positive and enjoyable training experience.
Drawbacks:
May require more time and patience to achieve desired results.
Some dogs may have a stronger drive for certain rewards, making it necessary to find the most motivating incentives.
Famous Trainers: Victoria Stilwell, a renowned dog trainer and behavior expert, is known for her force-free training methods and the television show "It's Me or the Dog."
Real Statistics: A study published in the journal Applied Animal Behaviour Science examined the effectiveness of force-free training methods. The research found that dogs trained using force-free techniques exhibited lower levels of stress and fear-related behaviors compared to dogs trained using aversive methods. Additionally, over 95% of dog owners reported a positive change in their dog's behavior after implementing force-free training.
Science-Based Dog Training Studies
I wanted to call this section "Studies to read to help you create your own science-based dog training strategy" but it was too long a header!
While researching, I came across a ton of fascinating studies that I couldn't really fit into the sections above.
So, consider this a "required reading" or a "reference" section, if you will!
Use these studies along with the information above to come up with your own science-based dog training strategies.
Hey, there's no rule that says you have to follow a specific method to the t.
As long as you're sticking to humane training methods backed by real science, you'll be just fine.
Do you have any questions about science-based dog training? Share below.