If you're looking for the best crates for French bulldogs, I've got you covered.
Below, we'll learn all about the right size crate for your Frenchie,
Then, check out 7 that we recommend.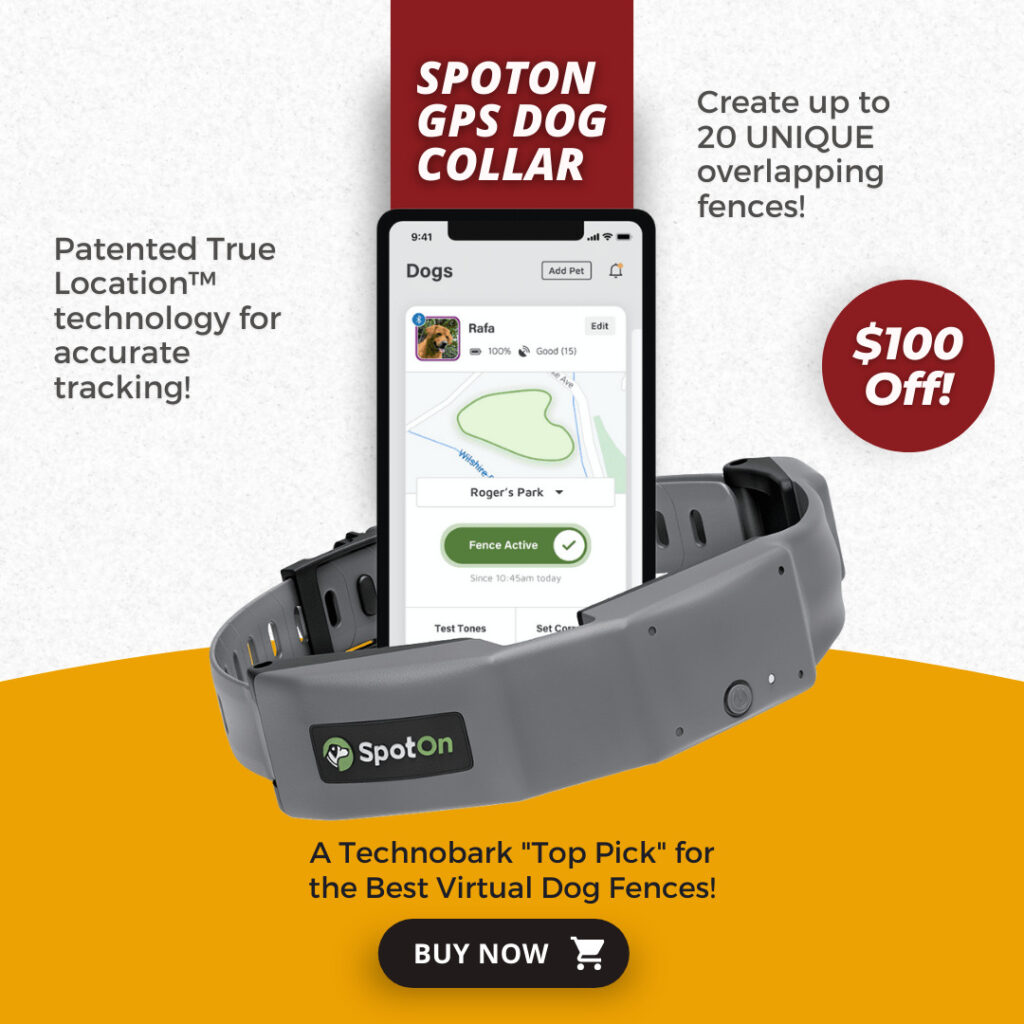 Grab a snack and let's dig in!
You may also love: Top 10 Best Dog Training Tools to Keep on Hand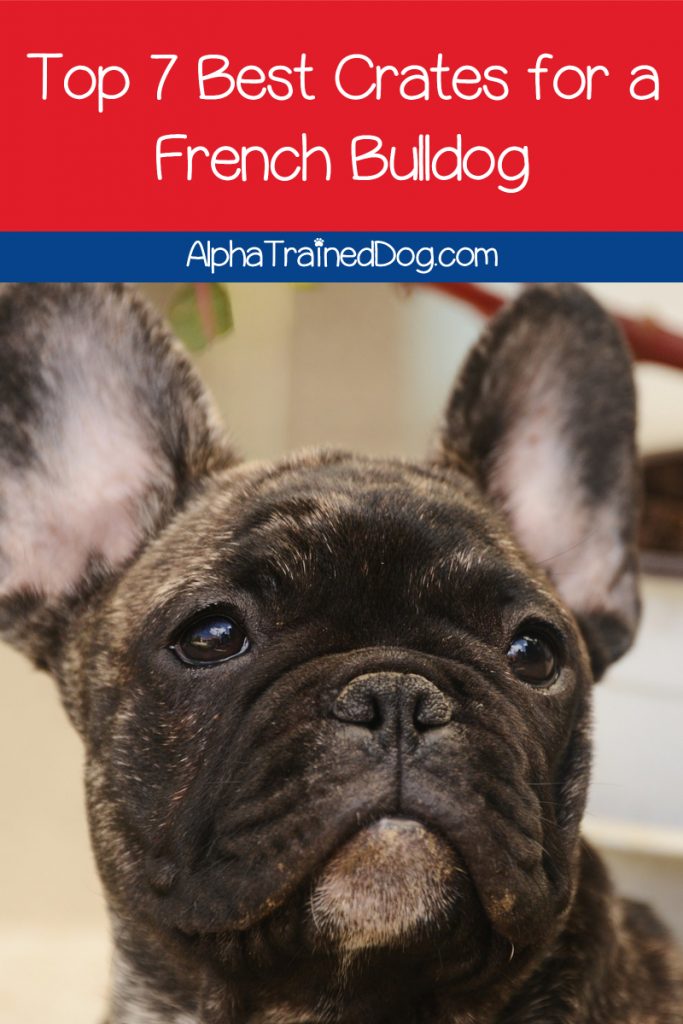 What is the Best Crate Size for French Bulldog?
If you're thinking "small" is the best crate size for a French bulldog, think again! You'll actually want to go with something more in the "medium" range.
Frenchies weigh up to 28 pounds, with most sticking right around that number. They also max out at just over a foot tall (13″).
According to the Dog.com guide to measuring dogs for crates, the 30″ (Length) is the best size for your Frenchie.
That'll give him plenty of room to stand up, turn around, and lay down without being so roomy that he has space to do his business in the crate.
Of course, it's smart to measure your pup first before investing in a crate, as there are always exceptions to the size "rules." That goes for all breeds.
However, if you focus your search on medium crates, you should be just fine! That's what I did with my top picks below. Check them out!
FYI, this post contains affiliate links. If you make a purchase through these links, we earn a small commission at no extra charge to you.
Related: Best eco-friendly dog crates
Best Crates for French Bulldogs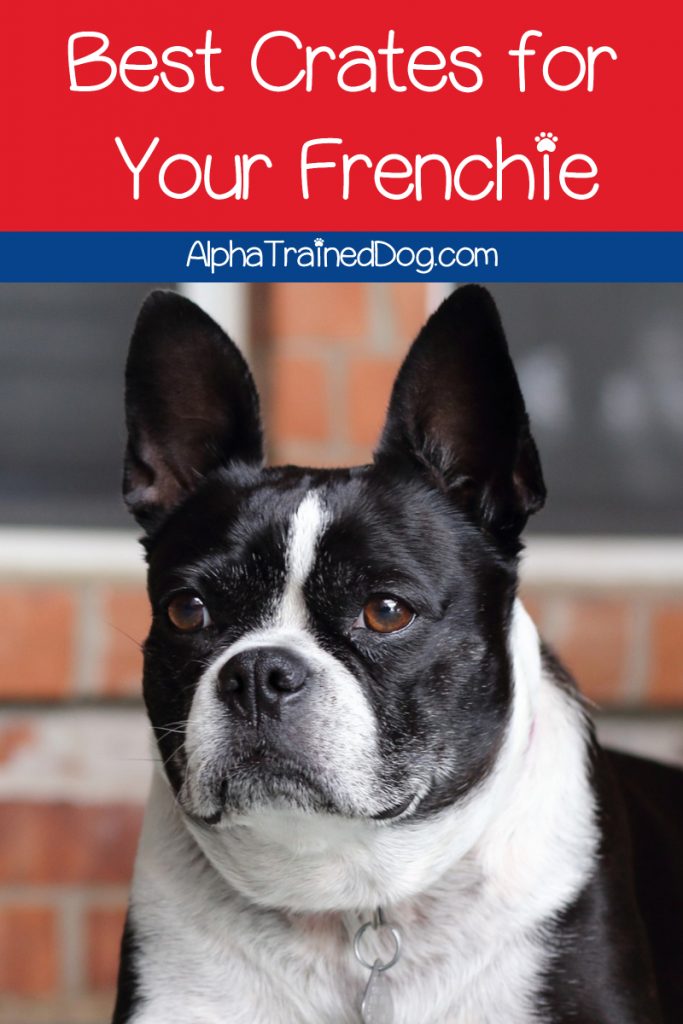 For my top picks, I tried to give you a good variety of styles.
That way you'll be covered whether you want to crate your Frenchie at home or on the road!
Related: Best 3 door dog crate
1. Amazonbasics Double Door Dog Crate
Amazonbasics makes surprisingly great products for what is essentially a store brand.
Then again, when you're the world's largest retailer, you can afford to make decent "generics," right?
Features & Pros
Two doors (obviously)- one on the front and one on the side
The slide-bolt latches on both doors
Sturdy metal construction
Folds down for storage
Comes with a divider panel, so you can block off part of it until your Frenchie gets bigger.
Cons
A pain to put together
No food bowls or anything else included
Very smart dogs can learn how to open it fairly easily
Recommendation
This is my hand-down #1 pick of all the best crates for French bulldogs.
We actually have this exact crate in the larger size for my Pharaoh Hound.
While she doesn't use it anymore (we didn't crate train), it has survived a real beating over the last three years.
We ended up using it in the garden, to keep catnip safe from the kitties (so it could actually grow before we gave it to them).
I've left it in rain, sleet, snow, and probably hail. It's still in great shape!
Now, of course I wouldn't recommend doing that with your dog, but it's nice to know it can hold up against a lot of wear and tear.
This is also my top choice for crate training french bulldog at night, since he's unlikely to escape (unless he's very determined).
Related: How to train a french bulldog puppy
2. Midwest Homes iCrate Dog Crate Starter Kit
The Midwest Homes iCrate starter kit is fantastic if you want to get all your crate supplies in one box.
Features & Pros
Everything you need comes in one carton- 2-door iCrate, dog bed, cover and food/water bowls.
Includes a divider to section off space you don't need quite yet
The bowls clip to the crate so they don't spill.
Both the fleece bed and polyester cover are machine-washable.
1-year warranty on all products.
Budget-friendly
Cons
Doors aren't removable, and not strong enough for really determined dogs.
Bed is just so-so, and absolutely not chew-resistant
Warranty only covers manufacturer defects
Cover isn't waterproof
Recommendation
While it does give you everything you need to get started with crate training your Frenchie, nothing aside from the crate is really anything special.
It's called a "starter kit" for a reason, though. Kind of like how your "starter car" is not going to last you forever, the accessories in this kit aren't really "long haul" items.
That said, the price is fair and the crate is very well-liked by the vast majority of dog owners, so it's definitely worth checking out.
The divider is a nice touch that really helps avoid issues like your French Bulldog pooping in crate.
Sale
iCrate Dog Crate Starter Kit | 30-Inch Dog Crate Kit Ideal for Medium Dog Breeds (weighing 26 - 40 Pounds) || Includes Dog Crate, Pet Bed, 2 Dog Bowls & Dog Crate Cover
ULTIMATE CONVENIENCE & PERFECT STARTER KIT FOR THE NEW DOG OWNER. Everything you need arrives in 1 carton so you can enjoy more time with your new family member
MEDIUM DOG BREED KIT INCLUDES EVERYTHING YOU NEED TO GET STARTED: 1 fully equipPed 2-door iCrate, 1 dog bed, 1 crate cover & 2 (20 Ounce) pet bowls that affix to the dog crate; Dog crate measures 30L x 19W x 21H inches when assembled
STARTER KIT ideal for medium dog breeds with adult weight up to 26 - 40 pounds
DESIGNED TO FIT & USER FRIENDLY: Fleece pet bed & polyester crate cover fit your dog crate & are machine washable/dryer friendly; 2 inches Snap'y Fit inches dog bowls are designed to attach to the dog crate keeping food & water in one convenient location
FULLY EQUIPPED DOG CRATE: iCrate double door included w/ this kit has a divider panel, 4 roller feet (to protect floors), carrying handle & leak-proof removable dog tray
3. Carlson Secure and Compact Single Door Metal Dog Crate
Let me start by saying that if you're not loving the pink color, you can get it in other colors (including boring black).
Other colors and sizes are all on different listings on Amazon. (Find them all here). I purposely chose the pink because I wanted to give you a fun option!
Features & Pros
Made entirely of steel
Single door has a secure locking system
Includes a pink pan that is removable and washable.
Folds down flat for storage or travel
Inexpensive
Cons
While made of steel, not durable enough for really rambunctious dogs
Only this size comes in fun colors
Not big enough for Frenchies on the larger end of the weight range (it only holds 25 lbs)
Recommendation
The overall reviews are great, but a few owners felt that the steel wasn't strong enough.
If you have a mellow Frenchie who is used to a crate, then I'd give this one a go.
It's my top choice for a fun colorful crate. If you want it in black, however, I'd go with one of the first two crates instead.
4. AmazonBasics Premium Folding Portable Soft Pet Crate
Prefer a soft crate that travels really well? Let's head back to the Amazonbasics line and take a look a their premium folding option.
Features & Pros
Soft crate collapses down for storage
Made with polyester and PVC material
Multiple screened panels for plenty of ventilation.
Comes with a fleece-covered bed
Accessory pockets on both the top and side
Includes a top handle and a shoulder strap
Available in 5 colors
Cons
Surprisingly pricey, considering the low cost of the wire crate
Not very secure, especially if your dog chews
Numerous complaints about the zipper being flimsy
Recommendation
This is not a "leave your dog home all day" crate, but rather a "take him on the road" option.
In other words, if you're looking for something that keeps him safe and secure while you're at work, move along.
However, if you love taking your Frenchie on outings, it's a wonderful choice.
Sale
5. Veehoo Folding Soft Dog Crate
Features & Pros
Made with strong 600D Cationic Oxford fabric and heavy-weight mesh
The 28″ crate holds dogs up to 35 lbs
5-sided mesh window offers plenty of ventilation while also allowing your dog to see all around him.
3 roll-up entrances.
Interior is made of collapsible & solid steel frame.
Comes with a washable fleece pad.
Cons
No shoulder strap,
Carrying handles don't look all that secure
Very easy to chew through
Recommendation
While it's definitely not good for puppies or dogs who chew, I like this one because it's very airy and open.
If you find yourself dealing with a French Bulldog crying in crate, the openness of it is a fantastic feature.
Of course, that's part of the problem when you have a young pup, but for older dogs who are fairly mellow, they'll like being able to see all around them.
Veehoo Folding Soft Dog Crate, 3-Door Pet Kennel for Crate-Training Dogs, 5 x Heavy-Weight Mesh Screen, 600D Cationic Oxford Fabric, Indoor & Outdoor Use, 28", Beige Coffee
Folding soft-sided 28"*20"*20" dog crate for medium dogs up to 35 lbs. Crafted of 600D Cationic Oxford fabric and heavy-weight mesh, it boasts reliable sturdiness.
5-sided mesh window features high ventilation and 3 roll-up entrance doors (top, front and left) allow your dog to come and go freely. Semi-closed design allows you to keep an eye on your pet.
Dog crate interior made up of collapsible & solid steel frame and washable fleece pad, is a soothing environment for crate-training dogs. Worry-free and hygiene.
Collapsible steel frame with retractable springs makes setup simple (no tools needed) and fold flat for easy transport and compact storage. Easy carry with handle or strap. Adjustable strap included.
Lightweight frame and special locking mechanism makes traveling a breeze. Perfect for road trips, the great outdoors or everyday home use. Spend more time on-the-go with your beloved dog.
6. Merry Pet 2-in-1 Configurable Pet Crate and Gate
The Merry Pet 2-in-1 really should be called 3-in-1! While the name comes from the fact that it converts into a crate, it can also work as an end table in a small home.
Features & Pros
Easily converts from a crate to a gate and back again.
Includes a solid wood veneer cover.
Each panel is removable, so you can build just the right size gate.
Includes a removable plastic tray to protect flooring.
Easy to assemble, no tools required.
Cons
If you need to section off a large space, you'll probably need more than one.
Hinges aren't the most durable.
The top of the crate doesn't secure to it in any way, it just lays there.
Recommendation
If you want something that you can use as both a small gate and a crate, this is the best buy.
It's ideal for apartments since you can use that topper as a table as well.
I don't love the fact that the top doesn't secure to the crate in any way, though.
7. Petmate Ultra Vari Kennel
While your Frenchie should never fly in the cargo hold (no flat-nosed dog should), you should still choose something that meets airline requirements.
Yes, you'll keep him in the cabin with you, but it's always better to be safe than arrive and find out your crate isn't allowed.
Features & Pros
Meets most airline specifications
Constructed of sturdy plastic and wire mesh.
Features wire vents on two sides
Includes tie-down strap holes.
Front latch is easy to open
Easy to assemble
Cons
Expensive
Since the latch is easy to open for you, it's also easy for smart pups!
Hole-style vents on the back are easier for dogs to chew through
No food bowls
No handle
Recommendation
Not only is this Petmate model great for air travel, but it's handy for car, train, and other forms of travel as well.
Plus, it's useful even just for a trip to the vet!
Petmate Ultra Vari Dog Kennel for Medium Dogs (Durable, Heavy Duty Dog Travel Crate, Made with Recycled Materials, 32 in. Long) 30 to 50 lbs
DOG AIR TRAVEL KENNEL: This medium dog travel kennel features tie-down strap holes, wire vents for ventilation a raised interior to keep pets safe and comfortable For medium dogs 30-50 lbs Measures: 32"
AIRLINE-ADAPTABLE: This dog crate meets most airline cargo specifications Made with heavy duty recycled plastic material and features an easy-open front latch to quickly access pets
KENNELS HOUSES: Crate kennel training is vital for dog safety comfort We provide traditional travel carriers, wire training exercise kennels, play pens, barn-style dog houses more
Petmate: For over 50 years, we at Petmate are passionate about our dogs, cats furry friends in general Starting with the very first dog kennel, we've produced plenty of eco-friendly products that pets will love
JUST FOR PETS: Petmate makes a variety of pet products for dogs, cats, chickens other small furry friends Check out our brands such as Aspen Pet, Arm Hammer, Booda, Chuckit, Jackson Galaxy more
Final Recommendation
Out of all my picks for the best crates for French bulldogs, I really like the Amazonbasics standard two-door model the best. Like I said, mine has really held up to a lot of wear and tear.
If you're planning to travel, though, you'll either want the soft-sided Amazonbasics or the Petmate.
Do you have any other picks for the best crates for French bulldogs? Share below!