What is the best size crate for a German shepherd puppy?
Should you get something small at first, then buy another larger one as he grows?
Or is it best to just get him used to his "forever crate" right away?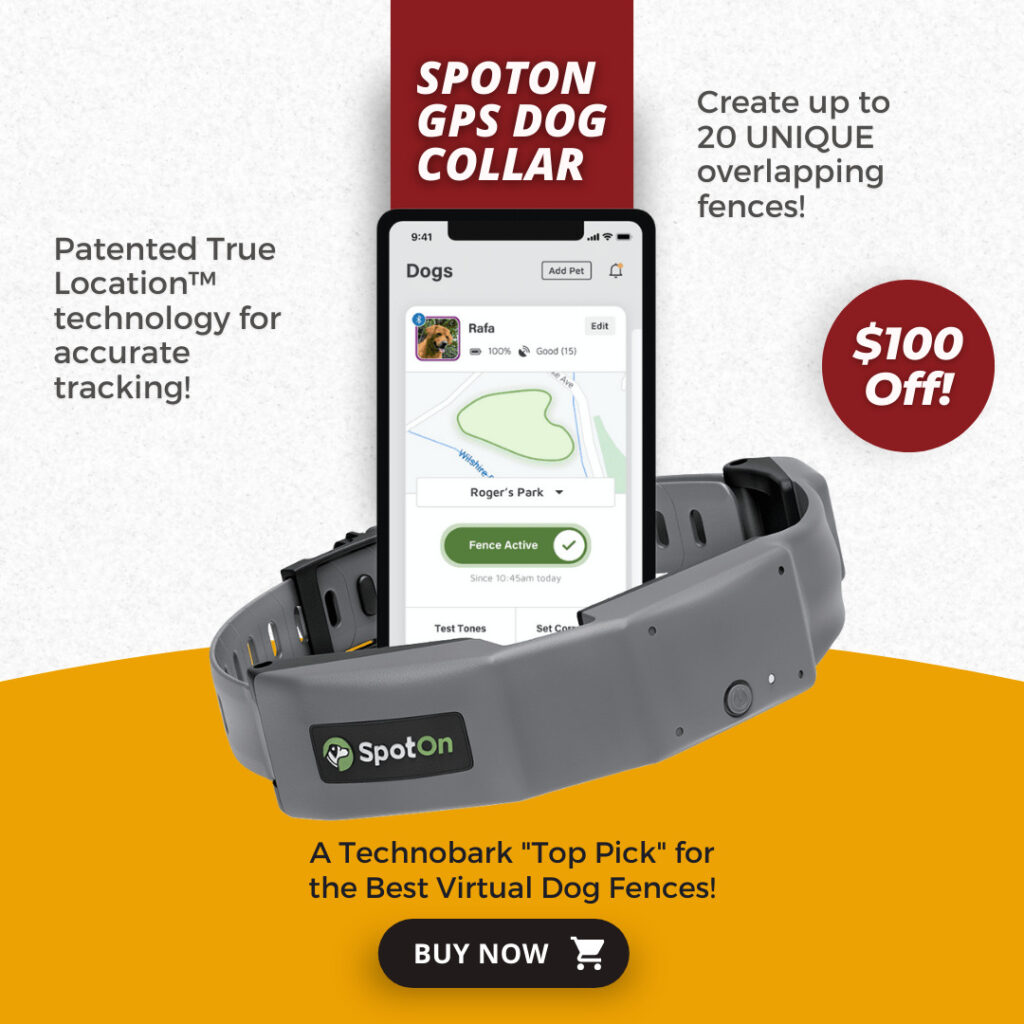 We'll take a look at the answer to all of these questions, then I'll share my top 5 recommendations!
You will like: Top 4 Best Airline Crates for German Shepherds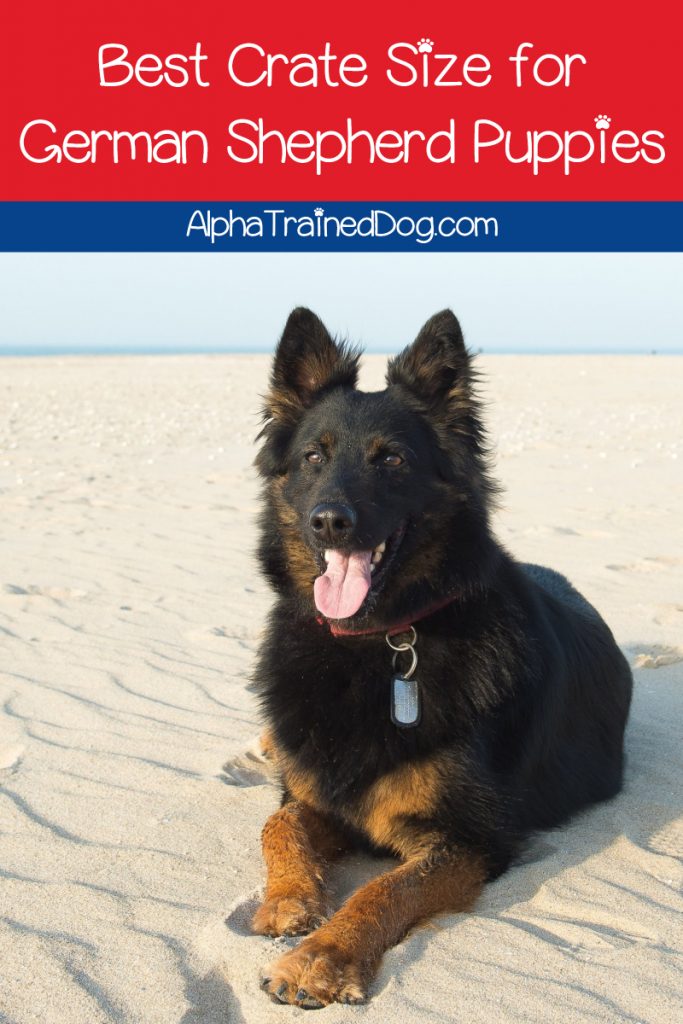 What is the best size crate for a German shepherd puppy?
For once, I'm going to bottom-line it for you before all the discussion: the best size crate for a German Shepherd puppy is usually a 42″ or 48″ model.
Very long story short, if you have a female, get the 42″. A male? Get the 48″. Fairly simple and straightforward, right? Well, sort of.
If it was that easy, I could end this section right now. There are, of course, other things to consider.
FYI, this post contains affiliate links. If you make a purchase through these links, we earn a small commission at no extra charge to you.
Are you a Frenchie parent? Try these best crates for french bulldog
Should you get a small crate first or go right to the large?
There are pros and cons to both choosing a smaller crate at first or just jumping right to the one he'll use as an adult.
Pros and cons of starting with a small crate:
Starting with a small crate has two major benefits.
One, it feels more secure to a smaller pup than a large crate.
Your pup won't have as much room to use part of it as a bathroom.
The con? Puppies grow fast, so you'll get maybe a couple of months out of it before you have to upgrade.
My GSD went from lap-size to crushing-my-lap-size in a blink of an eye!
Pros and cons of starting with a larger crate:
On the flip side, a larger crate right off the bat means you don't have to spend more money in just a few months.
However, it can feel a bit overwhelming to a puppy. Then there's the biggest con of all- too much space means he has a nice spot to use as a bathroom!
So, which crate size should you get for your GSD?
Unless you have a pretty good budget for upgrading crates as needed, I'd just go with the large right off the bat.
Again, a 42″ will be perfect for most female shepherds, while a 48″ is ideal for males.
Fortunately, you can find dog crate dividers on Amazon to help deal with the cons of larger crates.
Now that we know which size to get, let's look at some of my top recommendations.
Top 5 Best Crates for German Shepherd Puppies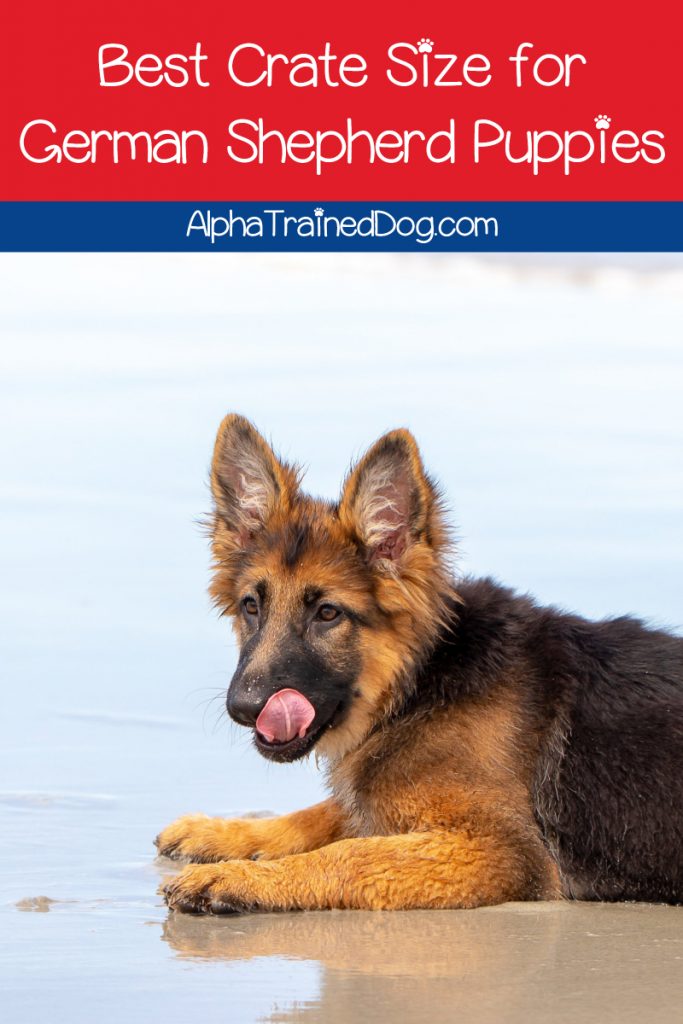 All of the crates below come in both 42″ and 48″.
However, for the sake of uniformity, I choose the 42″ to display. That way, you can compare prices a little easier.
Use the table below for a quick look, then read on for more details.
Preview
Name
iCrate Dog Crate Starter Kit 42-Inch Dog Crate Kit Ideal for Large Dog Breeds (weighing 71 - 90 Pounds) Includes Dog Crate, Pet Bed, 2 Dog Bowls & Dog Crate Cover
MidWest Ultima Pro Series 42" Dog Crate | Extra-Strong Double Door Folding Metal Dog Crate w/Divider Panel, Floor Protecting "Roller Feet" & Leak-Proof Plastic Pan
Precision Pet Products Two Door Provalue Wire Dog Crate, 42 Inch, For Pets 70-90 lbs
LUCKUP Heavy Duty Dog Cage Metal Kennel and Crate for Medium and Large Dogs, Pet Playpen with Four Wheels,Easy to Install,42 inch,Black
Top Feature
Includes everything you need
5-point precision lock system
1. MidWest iCrate Starter Kit Review
The absolute best "look no farther" crate for a German Shepherd puppy is definitely the Midwest iCrate Starter Kit.
Along with the crate, it comes with everything else you need to get your GSD pup set up in style.
Let's look at the features and pros, then we'll check out the few cons.
Features & Pros
Everything you need comes in one carton, so you don't have to spend a lot of time shopping for extras.
It even includes a free divider panel, so you can adjust the usable size as your pup grows.
Included a 2-door iCrate, dog bed, cover and food/water bowls.
The bowls affix to the crate so they don't spill.
Included fleece bed and polyester cover are both machine-washable.
Comes with a 1-year warranty on all products.
Budget-friendly, especially when you factor in all of the extras
Cons
Doors aren't removable
Warranty only covers manufacturer defects
Cover isn't waterproof
Bed isn't the highest quality, and your puppy can easily chew it.
Door isn't strong enough for super determined puppies.
Recommendation
I like that this kit comes with everything you need to get started, even if the bed isn't the best and the cover isn't waterproof.
Honestly, you shouldn't be leaving your puppy outside in a crate anyway, so the waterproof thing shouldn't be an issue.
The only real con is the door. A super strong and determined dog WILL get through it.
However, if you train your puppy to view the crate as a happy place and not something that needs escaping, it shouldn't be a major concern.
Sale
iCrate Dog Crate Starter Kit 42-Inch Dog Crate Kit Ideal for Large Dog Breeds (weighing 71 - 90 Pounds) Includes Dog Crate, Pet Bed, 2 Dog Bowls & Dog Crate Cover
ULTIMATE CONVENIENCE & PERFECT STARTER KIT FOR THE NEW DOG OWNER. Everything you need arrives in 1 carton so you can enjoy more time with your new family member
LARGE DOG BREED KIT INCLUDES EVERYTHING YOU NEED TO GET STARTED: 1 fully equipped 2 door iCrate, 1 dog bed, 1 crate cover & 2 (1 quart) pet bowls that affix to the dog crate; Dog crate measures 42L x 28W x 31H inches when assembled
STARTER KIT ideal for large dog breeds with adult weight up to 71 - 90 pounds
DESIGNED TO FIT & USER FRIENDLY: Fleece pet bed & polyester crate cover fit your dog crate & are machine washable/dryer friendly; 2 inches Snap'y Fit inches dog bowls are designed to attach to the dog crate keeping food & water in one convenient location
MIDWEST HOMES FOR PETS QUALITY GUARANTEE: Entire dog crate kit includes 1-Year Manufacturer's Warranty on all products
2. AmazonBasics Double-Door Folding Metal Dog Crate
AmazonBasics is, obviously, an Amazon brand. Unlike many store brands, though, their products are surprisingly good.
We have this crate for Freya, and while she rarely used it (we don't crate train), it's held up really well. We've even used it outdoors for the garden.
Features & Pros
Features two doors- one on the front and one on the side.
Slide-bolt latches on both doors add a little extra security.
Sturdy metal constructions.
Folds down fairly flat so you can store it.
Comes with a divider panel that you can use to make the "living space" smaller.
Cons
No extras, what you see is what you get.
Not strong enough for super determined dogs.
Kind of a pain to assemble, at least in my experience.
Recommendation
Like I said, we have this crate and it worked great for us. Yes, it's a pain to put together, but I'm kind of assembling-challenged to begin with.
I do think that a strong enough dog could get out of it, but you'll find that issue with all but the strongest heavy-duty crate (see #5).
3. Ultima Pro by Midwest Crate with Divider
Another model by Midwest, this one is a bit pricier than the iCrate, but it's also a more "deluxe" model.
Features & Pros
Features a front door and a side door
It's the strongest crate Midwest makes.
Uses heavy duty metal and the thickest wire gauge for added security.
Designed for strong dogs as well as dogs who spend a lot of time in the crate (such as show dogs).
Comes with a free divider panel to change the usable size.
Also includes a leak-proof plastic pan and strong handly.
1 year Manufacturer's Warranty
Folds flat for storage
Cons
One of the pricier options (although not the most expensive)
Bulky and heavy
A pain to assemble
Some complain that the latch isn't all that durable
Recommendation
While some reviewers did say that their dog still managed to break out, overall the Ultima Pro has fantastic reviews.
Granted a few of the older reviews are very concerning, but they are for an different model. Midwest has since addressed those problems.
Like I said above, a determined dog can break out of just about anything! My childhood German Shepherd could open locked front doors.
We lived in a rural area, and back then people didn't really crate or even leash their dogs. When he wanted to come find me, nothing could stop him from getting out.
While this isn't the strongest choice (again, see #5), if you need a heavy-duty wire crate, I feel that this is your best option.
MidWest Ultima Pro Series 42" Dog Crate | Extra-Strong Double Door Folding Metal Dog Crate w/Divider Panel, Floor Protecting "Roller Feet" & Leak-Proof Plastic Pan
Double door heavy-duty folding metal dog crate | Includes free divider panel, leak-proof plastic pan, a strong carrying handle, rubber feet to protect floors & a 1 year Manufacturer's Warranty
Product dimensions – 43" L x 28.5" W x 31.5" H | Weight – 59 lbs. | For dogs with a weight between – 71 to 90 lbs. | Mesh – 1.5" x 4" | Wire gauge – 3, 7, 9, 11
Convenient double door (front & right side) dog crate configuration with two slide-bolt latches per door securely locking doors in place
Dog crate folds flat for convenient storage, travel & portability | Ultra strong crate design creates a safe place for your pet while you're away
Ultima Pro is the strongest, thickest wire gauge & most durable metal dog crate MidWest Homes for Pets manufactures | This dog crate is great for strong dogs, show dogs & pet parents who travel a lot with their dog and use their dog crate often
4. Precision Pet by Petmate "ProValu" Crate
The "ProValu" Crate from Petmate is a fairly mid-ranged crate. It's not as cheap as the first two yet not as pricey as the Ultima Pro.
Features & Pros
Doors on both the front and side.
5-point precision lock system makes the crate more secure.
Comes with a divider panel so you can adjust the usable size.
Folds down flat (to about two inches thick), making it a great travel crate.
Rust-resistant finish helps make it last longer.
Rounded corners help avoid snags and make it among the safest crates.
Cons
Challenging to assemble, especially since the instructions are inside the crate!
No warranty or return policy
Strong or determined dog can escape.
No extras beyond the divider (sorry, but a plastic pan isn't an extra, it's a vital part of a crate).
Recommendation
Overall, the reviews are very good on this model. While most of the cons are pretty standard across all wire crates, there is one that annoys me.
Why, oh why, would they put the directions on how to open the crate INSIDE the crate?
Honestly, though, they're not the only brand that does this, but it's still annoying.
Precision Pet Products Two Door Provalue Wire Dog Crate, 42 Inch, For Pets 70-90 lbs
Reliable, Standard Duty Wire Constuction: this dog crate for large dogs has a 5-point locking system that eliminates gaps & 2 doors for maximum security and access. Rust-resistant finish makes it suitable for occasional outdoor use
42 Inch Dog Crate: Measures 42" x 28" x 30" and weighs 34.4 lbs. Rounded corners eliminate sharp edges prevent snagging and non-skid rubber feet protect floors. If in doubt, buy a size up. This Collapsable Dog Crate is easy to store & transport
A Dog Kennel Designed to Grow With Your Dog: This pet carrier includes durable, removable shatter-resistant pan making cleanup easier & a divider panel to adjust the spacious interior for a growing dog during housebreaking making it a great puppy crate
Kennels & Houses: Crate & kennel training is vital for dog safety & comfort. We provide dog products like traditional travel dog crates, wire training & exercise dog kennels, play pens, barn-style dog houses & more
For Pets and Pet Parents: Petmate provides everyday essentials for pet parents, dogs, cats and other pets such as: litter box accessories, pet toys, cat cages, dog cages, gravity water/food bowls, dog crates, pet beds, cat crates, cat carriers and more
5. LUCKUP Heavy Duty Dog Crate Review
I promised you heavy-duty option for super strong pups, and this is it. I actually went back and forth between this and another model by ITORI.
While the ITORI has a higher rating half a star, it also had significantly fewer reviews. Plus, it doesn't ship free.
The LUCKUP is a 4-star crate with over 500 ratings AND it ships free with Prime.
Features & Pros
Made with rust-resistant steel, so it's super strong and durable.
Nontoxic finish keeps dogs safe, even if they try to gnaw on it.
Two locks with safety buckles made it very hard to escape.
Top panel opens up, acting as a second door.
Comes with wheels so you can easily move it (the wheels also lock to keep it in place).
Easy to clean, the tray slides right out.
Easy to assemble.
Multiple styles for the 42″, including an "anti-biting" upgrade.
Cons
The plastic pan goes under the crate, not inside. So basically, there's no floor.
Priciest option on this list (and among the pricier crates overall)
The 48″ model doesn't have the same upgrade options as the 42″
Not very travel-friendly
Recommendation
I would recommend this ONLY if you need a super strong crate. Otherwise, it's kind of expensive.
If you do choose it, please heed the warnings about adding an additional floor for your dog. Some owners had issues with their dog's feet getting stuck!
LUCKUP Heavy Duty Dog Cage Metal Kennel and Crate for Medium and Large Dogs, Pet Playpen with Four Wheels,Easy to Install,42 inch,Black
Heavy duty frame: made from industrial corrosion-resistant steel, indestructible and durable, hard to be damaged, nontoxic finished surface keep your dog health, suitable for most medium and large dogs, two locks with the safety buckles to prevent the high anxiety dogs from opening the door and escaping.
Double door & locking caster design: The front door is suitable for pet in and out for you interacting with your dog. 360 degree rotated locking casters can help you to move crate anywhere easily and lock the wheels to keep the crate in place.
Easy to clean:Removable (slide-out) plastic tray helps you to catch the fallen dog food and excrement,and allows you to wipe and clean easily.
Easy to assemble:All hardware pack included,just need to fit it with four wheels and eight screw bolts, locks were pre-assembled,Just takes 3-5 minutes to complete.
Overall Dimensions: 41.5"L X 30.5"W X 37"H; Internal height of the dog cage : 32"H; Metal pipe spacing:2"; Metal"slat-like" floor spacing:1" Color: Black.
Final Recommendation
While the best crate depends on how strong and determined your dog is, I think the first option (the iCrate) is the best overall choice.
It's affordable and comes with everything you need to get started.
Train your dog to like the crate and view it as his own personal den, and he won't spend all of his time trying to escape it.
Also, just to reiterate, the best size crate for a German shepherd puppy is either a 42″ or 48″, depending on whether you have a female or male dog.
Do you have any thoughts on the the best size crate for German shepherd puppy? Share below!