What are the best harnesses for Huskies?
If you're wondering the same thing, we've got you covered.
Keep reading for the answer!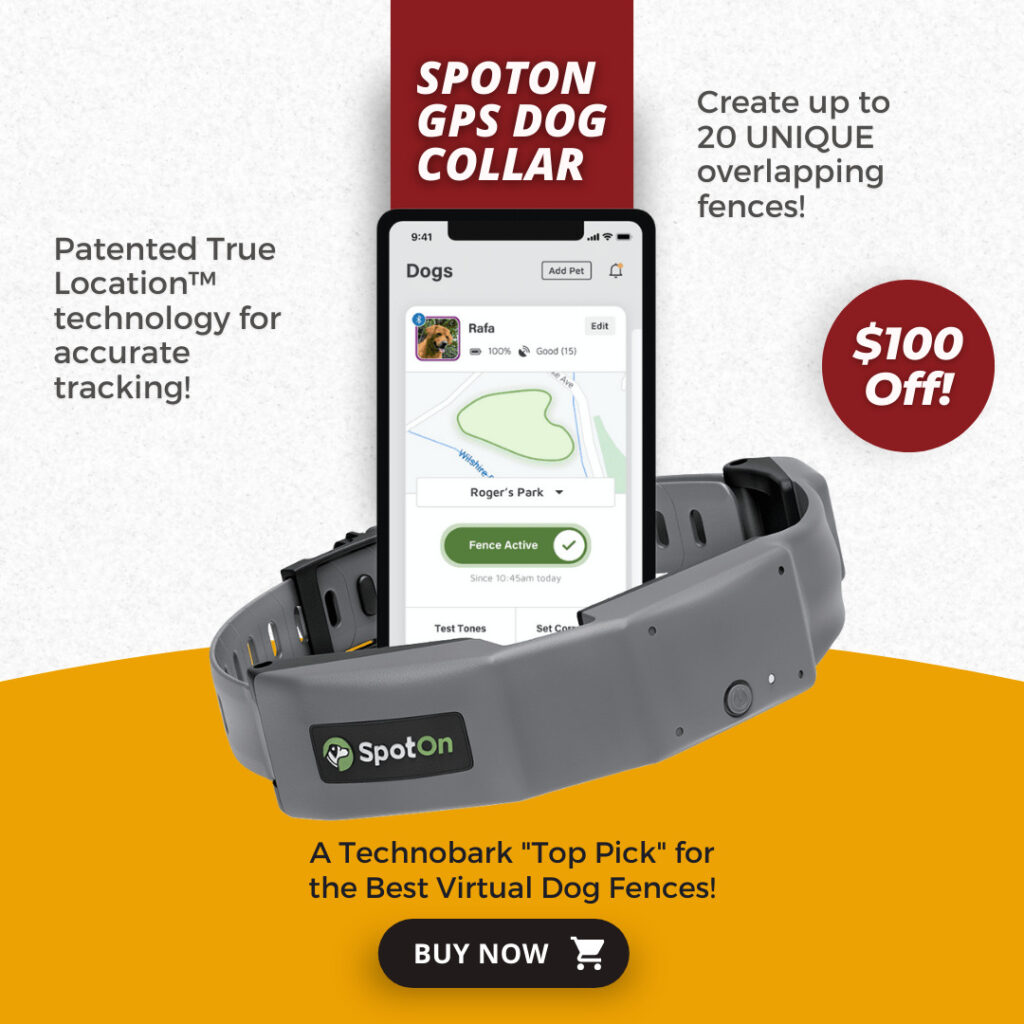 First, though, let's talk about what you need to know about Siberian Huskies before you start shopping.
Related: How to stop a husky puppy from biting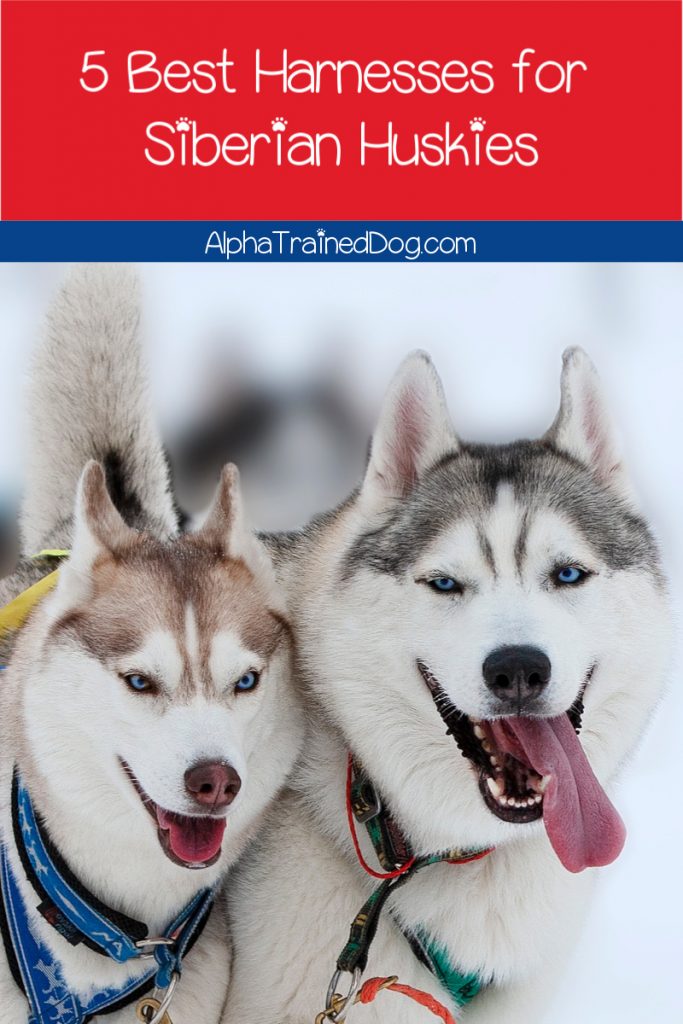 What to Consider When Buying Dog Harnesses for Huskies
Before you begin your harness search, it's a good idea to learn more about your Siberian's (as enthusiasts prefer to call them) personality.
If you did your research before adopting, you can probably skip ahead.
Since I choose one of my dogs without any research beforehand (he actually chose me, at a shelter), I know that's not always possible.
So, here's what we need to know about Siberians before we can run out and grab a harness:
They are stronger than they look! Remember, they're sled dogs, used to pulling heavy loads.
Huskies are super tenacious (a nice way of saying they're stubborn).
They're runners and tend to get loose fairly easily.
Huskies are super high-energy dogs.
They're not the easiest to train to walk nicely on a leash.
How do we choose a harness that takes all of these things into consideration?
Let's check out four features to look for.
Top 4 Features of the Best Husky Harnesses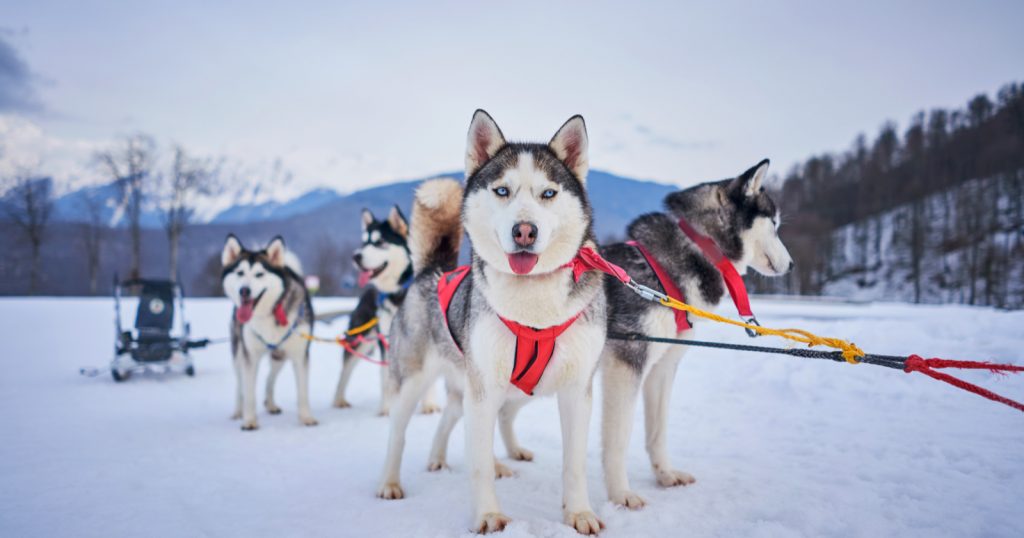 The top features of the best harnesses for Huskies involve durability, comfort, fit, and how they attach to the lead.
Each are equally important, so the order below is totally random.
Durability
Remember, Huskies are strong pullers, so you definitely want a harness made from durable materials.
While you can get away with cutesy-patootsie harnesses and leashes for smaller dogs, your Siberian needs quality over style.
Comfort
It should go without saying that your dog's harness shouldn't cause him pain or discomfort.
Look for something with padding to relieve pressure and outer materials to prevent chafing.
You'll also want to feel along the edges to make sure nothing pokes at your dog. They should be smooth and rounded.
Fit
While the AKC classifies them as a medium breed, Huskies range from 35-60 lbs, with males typically falling on the higher end.
So, it's not really logical to buy a harness just because the seller says, "Good for Huskies." In other words, one size does not fit all.
Before you shop, measure your dog's chest and neck, then keep those numbers handy.
Use the video below for a guide on measuring your dog. While it's not specifically for Huskies, the methods are the same for all breeds.
Attachment
You'll also want to pay attention to how the leash attaches to the harness. Again, opt for durability over style.
You want something that can hold up to tugging, especially while you're training your dog to walk on the leash.
Look for something with multiple attachment options, including front clips for early training and back clips for once he learns to walk nice.
Now that we know what to look for, let's check out my top five picks!
FYI, this post contains affiliate links. If you make a purchase through these links, we earn a small commission at no extra charge to you.
5 Best Harnesses for Huskies
Some of these harnesses are only on Amazon, while others are on Chewy as well.
I'm including links to all that apply so you can decide where to buy.
Preview
Name
rabbitgoo Dog Harness, No-Pull Pet Harness with 2 Leash Clips, Adjustable Soft Padded Dog Vest, Reflective No-Choke Pet Oxford Vest with Easy Control Handle for Large Dogs, Black, L
Chai's Choice - Premium Outdoor Adventure Dog Harness - 3M Reflective Vest with Two Leash Clips, Matching Leash and Collar Available (Royal Blue Large)
Big Dog Harness No Pull Adjustable Pet Reflective Oxford Soft Vest for Large Dogs Easy Control Harness (L, Red)
Mighty Paw Sport Harness, No-Pull Front Attachment Dog Harness, Neoprene Padded Lining, Reflective Stitching, 2 Leash Attachment Options, Our Sizing is Unique, Please Measure Your Pets (Large, Black)
IDC Powerharness, Size: 2XL/3, Red
Top Feature
100% Satisfaction Guarantee.
1. Rabbitgoo Dog Harness
The Rabbitgoo No-Pull harness is only available on Amazon, but it's among the highest-rated harnesses for Huskies available.
Let's look at the features and pros, then the cons.
Features & Pros
Made from strong Oxford material and padded with soft cushion
2 Metal leash rings- one on chest and one on back.
2 fast-release buckles for easy removal.
4 easy Adjusting Straps
Lightweight and easy to clean
Super bright Reflective Strips
No hard edges
6 colors
Cons
Small number of complaints about strap durability
Recommendation
Overall, this is definitely one of the highest-rated harnesses on Amazon.
However, a few people did say that it's not nearly as durable as expected.
I recommend checking it thoroughly at home before heading out into the world with your dog.
You should be doing a basic check every time you use any collar, leash or harness though, as nothing is infallible.
Sale
rabbitgoo Dog Harness, No-Pull Pet Harness with 2 Leash Clips, Adjustable Soft Padded Dog Vest, Reflective No-Choke Pet Oxford Vest with Easy Control Handle for Large Dogs, Black, L
Adjustable Dog Harness - Recommended Breeds: Small to Large Dogs, such as Golden Retriever, Huskie, Labrador, Alaska, German Shepherd, Akita, etc. Please measure the size carefully before purchasing this present for your puppy. Make your puppy stand out with this Classic Black Harness!
No Pull, No Choke - Our non-pulling dog harness is specially designed with 2 metal leash rings for safer dog walks. Use the chest attachment clip to stop your dog from pulling on walks, perfect for dog training or dogs who tend to pull. The back one is great for casual walks, jogging, hiking, etc
Easy to Use - This hassle-free overhead harness is easy to put on and take off with its 2 fast-release buckles. Slide the harness over your dog's head, buckle it up, adjust the straps, and here you go! Grab the top handle for additional control. Lightweight and easy to clean
Fully Adjustable - This adjustable harness features 4 easy adjusting straps around the body. You can use its 2 neck straps and 2 chest straps to create a perfect fit for your dog with some room of growth. No worries about slipping out or choking
Safe and Comfortable - Your dog will enjoy the daily walk in this comfort dog harness! Made of durable nylon oxford and padded with soft cushion to protect your dog's skin. Breathable air mesh keeps your dog cool during outdoor activities. Super bright reflective strips ensure a safe walk both day and night
2. Chai's Choice 3M Reflective Dog Harness
Chai's Choice is a little pricier than the Rabbitgoo, but it comes with great recommendations.
With 9 colors to choose from, it's among the more stylish options, as well. Let's look.
Features & Pros
Outer layer is Scratch-Resistant Oxford material
Lightweight Duraflex Buckle can handle a great load.
Ergonomic Design makes it a cinch to put on and take off.
Lightweight mesh lining and padding for your dog's comfort.
Adjustable straps
3M reflective material
Cons
A bit pricier than other models.
Plastic buckle isn't durable enough for untrained dogs
Recommendation
If you read through the negative reviews (I always do for balance), one trainer shares some concerns about the buckle's durability.
For that reason- along with a small handful of similar reviews- I feel like this one is best for a trained Husky.
I do like that you don't have to sacrifice style of quality, though. It comes in super cute colors.

3. BABYLTRL Big Dog Harness
Another one that's only on Amazon, the BABYLTRL has 4.5 star rating according to 7,000+ customers. Let's find out why
Features & Pros
No-pull and choke-free design.
Breathable mesh lining with padding
Quick snap buckles make it easy to put on and take off.
Fully adjustable straps at both the chest and neck for a custom fit.
Strong handle with easy-to-grab design allows for better control of your dog.
Reflective strap
100% Satisfaction Guarantee.
6 colors
Affordable
Cons
Some complaints that sizing is off
Reflective material isn't quite reflective enough.
Recommendation
I definitely agree with BABYLTRL when they say it's cool looking! Or at least as cool as a harness can look.
It's also very affordable, more inline price-wise with the Rabbitgoo than the Chai's Choice.
Overall, the reviews are very positive, but I would definitely triple-check the size before ordering to make sure it's the right fit for your Husky.
Big Dog Harness No Pull Adjustable Pet Reflective Oxford Soft Vest for Large Dogs Easy Control Harness (L, Red)
Large dog harness: Suitable for Neck Girth: 18-26, Chest Girth: 22-35 inch, perfect for Medium to Large Dogs, such as Golden Retriever, Husky, Labrador, German Shepherd, etc. Kindly advise you measure the dog size first. We offer 30 days money back guarantee and reliable 24 months warranty.
Durable and comfortable material: This cool red dog harness is made of durable Nylon Oxford and padded with Soft Cushion for an enjoyable dog walking experience. Breathable mesh keeps your dog cool while minimizing the chance of hurting in case of pulling.
Easy to wear & adjust: The dog vest harness is easy to wear and adjust, quick snap buckles ensures ease of use when putting on and taking off, fully adjustable straps at the chest and neck allow a custom fit for your fur friend, perfect for daily walking, running, jogging, hiking, training, outdoor fun time and more.
No pull & no choke: Pulling pressure is evenly distributed to the body to prevent Pulling and Choking. You can choose the D-ring of the front chest or back used with dog leash according to your pet exercise style .
Safe reflective straps: Reflective straps of this easy control harness ensure your dog's safety while out for a walk even at night; Sturdy Leather Handle on the back helps you better control and assist your dog.
4. Mighty Paw Padded Sports Dog Harness
Features & Pros
Weather-proof dog harness made for active lifestyles.
Mesh lining with soft sponge padding
Both front or back attachment options.
Adjustable straps.
Quick-release buckles
Padded handle makes it more comfortable for you as well.
Reflective material along the entire length.
USA-owned and operated company.
Cons
Priciest harness so far
As one customer says, there is no way to adjust the front neck opening.
Only one color
Recommendation
Some complain that the lack of an adjustable front neck opening actually makes it easier for dogs to twist and pull, something the harness is supposed to prevent.
So, like the Chai's Choice harness, this one would be best for trained Huskies rather than dogs just learning to walk nice.
I do think it's one of the best options for active lifestyles, as it's among the lightest and comfiest of the bunch.
Mighty Paw Sport Harness, No-Pull Front Attachment Dog Harness, Neoprene Padded Lining, Reflective Stitching, 2 Leash Attachment Options, Our Sizing is Unique, Please Measure Your Pets (Large, Black)
Did you measure your dog? Our sizing is unique, and we want to make sure you get the perfect fit. Make sure to measure your dog before purchasing!
Perfect for Pullers: You choose the leash clip attachment point, front or back. Use front range to eliminate pulling during walks and hikes. Use the back attachment for runs and car rides.
Ultimate Comfort: The weather-proof Sport Harness has a mesh lining with soft sponge padding. The chest piece is supportive without restricting natural shoulder movement keeping your dog secure and comfortable.
Safety and Convenience: To keep you and your dog safe and visible when the sun goes down we added reflective material along the entire length of the harness. Easily adjustable straps make for quick fitting.
Please measure your dog! Choose Your Size: X-Small: Neck 12.5 in, Chest 17-19.5 in | Small: Neck 15 in, Chest 19-22.5 in | Medium: Neck 18.5 in, Chest 23-28 in | Large: Neck 21 in, Chest 28-38 in | X-Large: Neck 24 in, Chest 36-50 in

5. Julius-K9 IDC Powerharness Dog Harness
This last one by Julius-K9 is the priciest of all, but it may just be worth it. Unlike the others, this one was actually made for working dogs.
Features & Pros
Designed specifically for the needs of working dogs.
Can be used with "hook-and-loop patches."
Soft Eco-Tex inner liner is super breathable and comfortable.
Harness allows full range of motion.
Water-repellent shell
Weather-proof buckles work even in freezing weather.
Broad reflective chest strap AND glow-in-the-dark removable side labels.
Super adjustable all throughout
Cons
Pricey
Super confusing sizes
Recommendation
My biggest complaint about this one is how they do the sizing.
While it probably makes perfect sense to those with service or working dogs, for us average dog owners it's a bit confusing.
Rather than just looking at size numbers, check the description for each one to get a better idea of which one is right for your Husky.
Other than that, the price is steeper than most, but I do think it's worth it, especially for working dogs.

IDC Powerharness, Size: 2XL/3, Red
Size: Chest circumference: 32.5-45.5 in, Weight of the dog: 88-155 lbs. For more products please visit our Amazon Storefront!
Professional control for urban walks: IDC Powerharness is your dog harness for bustling days, early morning walks, and getting around safely. It is a harness you can fit in one move and count on when you need it.
Interchangeable hook & loop patches: You can choose from countless different patch options to express your dog's personality, mood, or to display useful information on your harness.
Sturdy construction for everyday use: The handle atop the harness allows you to control your dog with confidence. Reliability and durability are guaranteed by the shatterproof buckle, and the use of first class materials. The reflective elements of the harness ensure good visibility, and the first class lining provides comfort.
One-click fit for daily use: To make your bustling days go smooth, the harness can be fitted in a single move.
Final Recommendation
While they're all great harnesses for Huskies, I prefer either the Rabbitgoo or the Julius-K9.
The Rabittgoo is a great option for your average active Husky, while the Julius-K9 is definitely the best option for service dogs.
What are your picks for the best harnesses for Huskies? Share below!