If you're looking for cheap dog treadmills, I have some good news and some bad news.
First, the good: it IS possible to find relatively budget-friendly treadmills for dogs.
Now, the bad: by "cheap," I mean under $500 (but not by much); and even then, there are only about three.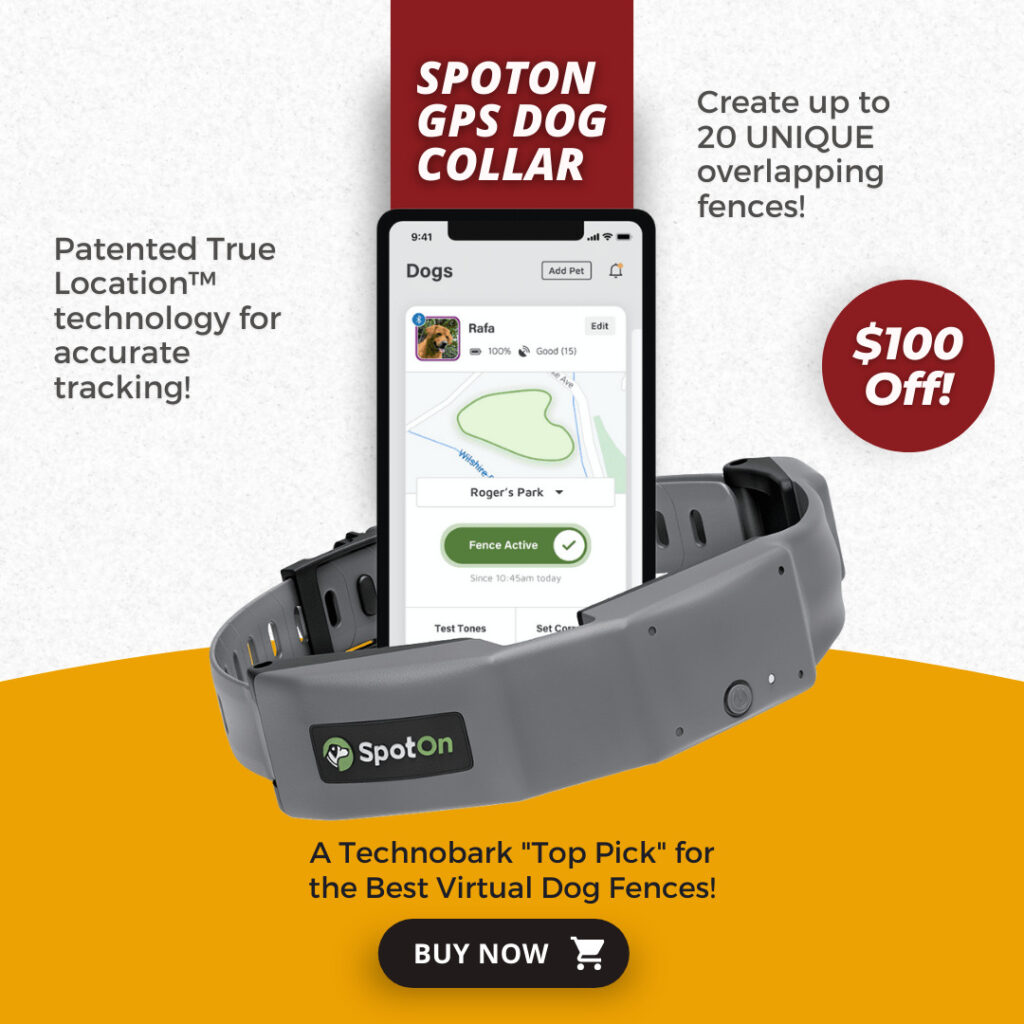 Of course, the dog treadmill world is pretty new and small, so it's entirely possible that more will become available!
For now, though, we'll look at the top 3 relatively cheap dog treadmills for running and see which is the overall best.
Related: Best dog treadmills for older dogs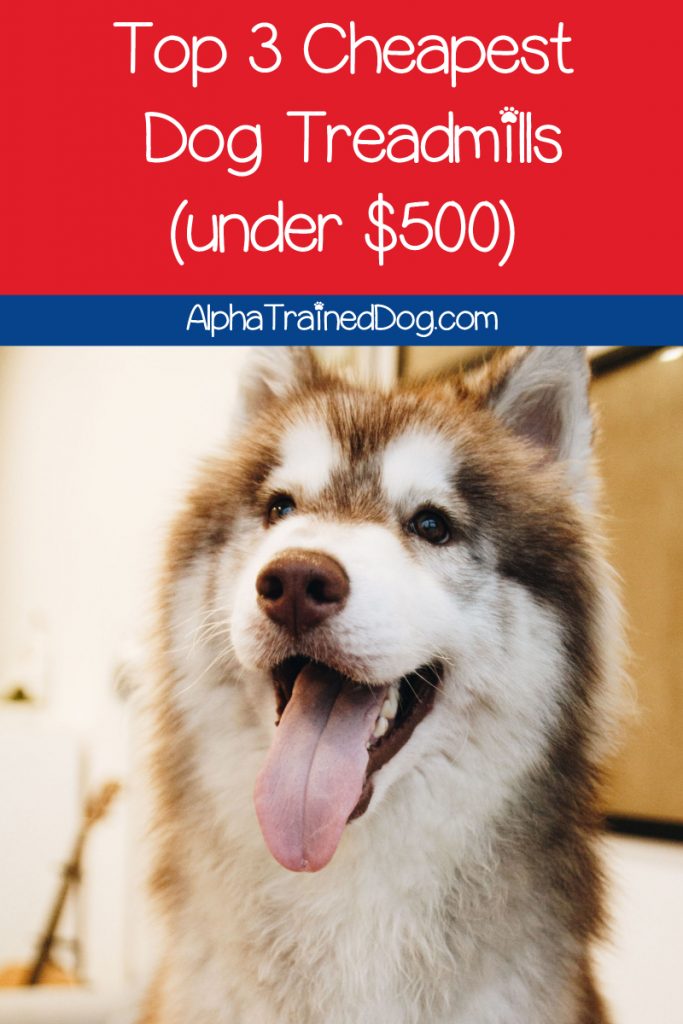 What is the point of a dog treadmill?
We talked about this before when I shared the overall best dog treadmills across every price range, but let's just go over it again quickly.
While buying your dog a treadmill isn't as essential as, say, getting him his flea meds, it's still a great investment if any of the below scenarios apply to you.
1. You live in the city and can't always walk your dog
If you live in the city (or anywhere, really) and just can't always walk your dog as often as you'd like, a treadmill is a great investment.
Of course, you should still take Fido for a stroll around town to help stimulate his mind and get him some fresh air.
Still, the treadmill can fill in the gaps between how often you should walk your dog and how much you feasibly can do so!
2. Your dog has physical limitations that make outdoor walks a challenge.
Maybe he's too overweight to tolerate a long walk, or too arthritic to handle the hills in your neighborhood.
Perhaps she has major seasonal allergies that makes summer walks a nightmare.
Whatever the reason, if your dog's physical limitations make long walks in the park a challenge, a treadmill is a very solid investment.
You may also love: Top 5 Best Agility Training Tools for Dogs
3. You have physical limitations that make walking your dog a challenge
Maybe it's not your dog that can't handle those long walks. Perhaps it's you!
As someone with chronic back problems, I can tell you how handy a treadmill would be!
My dog would take 20-mile hikes if I let her, but I am literally crying after just one.
4. You just think it would be fun to workout with your dog at home
If you think it would be fun to work out next to your dog on side-by-side treadmills, you don't need any other reason to justify the purchase.
What you do need, however, is a way to make the purchase without going broke! That's where the next section comes in handy. 🙂
Let's find out where to find a dog treadmill cheap and which brands have the best budget-friendly options.
FYI, this post contains affiliate links. If you make a purchase through these links, we earn a small commission at no extra charge to you.
Best Cheap Dog Treadmills for Running
Again, "cheap" means something very different when it comes to dog treadmills than it does for something like, say, a new office chair.
If you're expecting to find a treadmill for your dog that costs under $100, I'm sorry to say that it's just not going to happen.
So, in this case, I'm defining "cheap" as "under $500." Got it? Good. Let's check them out.
Preview
Top Pick
Name
DogTread Premium Small Dog Treadmill
Shelandy Pet Treadmill | Smart and Motorized Treadmill for Small & Medium Dogs
Top Feature
Large enough for medium-sized dogs
Preview
Top Feature
Large enough for medium-sized dogs
Top Pick
Preview
Name
DogTread Premium Small Dog Treadmill
Preview
Name
Shelandy Pet Treadmill | Smart and Motorized Treadmill for Small & Medium Dogs
1. GoPlus Dog Treadmill Review
As far as cheap dog treadmills go, this one keeps the price down without sacrificing on neat features.
It's designed for small and medium dogs, so make sure you pay close attention to the specs below.
Part of why it has such a low customer rating has to do with someone not reading the measurements very closely.
Specs
Overall Size: 49"x 21" x 28"-29.5
Running area size: 14 " x 38"
Weight of treadmill itself: 47.5lbs
Dog weight limit: 200 lbs
Features & Pros
Holds dogs up to 200 pounds, so unless you have a Great Dane, you shouldn't have to worry about exceeding the weight limit.
Comes with a handy remote control that lets you change the speed, timing and other functions wirelessly from across the room.
LCD screen shows the speed, distance, time and even how many calories your dog has burned.
A total of 12 different modes, including speeds ranging from .5-7.5 mph, making it great for dogs just starting out on a treadmill.
Added safety features, like an emergency stop button on the remote and a safety key that stops the treadmill if your dog pulls it out.
Adjustable base lets you change it to three different heights.
Crossbar makes it easy to attach a leash.
In addition to all of those great features, this cheap dog treadmill assembles in just around 20 minutes!
Cons
Not really wide enough for big dogs, even with the 200lb weight limit.
It is a pretty bulky treadmill, and doesn't fold down for storage.
Doesn't appear to have a warranty (none listed on Amazon, at least)
The brand also doesn't appear to have a website, so it'll be hard to get in touch with them if you need to do so.
Recommendation
First, don't let the ratings on Amazon scare you, as only two people left reviews.
The negative review had more to do with a misunderstanding regarding the size than the actual quality.
As long as you realize that this isn't meant for large dogs, then you shouldn't have that issue.
If you have a low budget but still want something with a lot of great features, this is a great option.
I love that it has so many modes for speeds and distance, so it's great for beginners or advanced runners.
2. DogTread Small Dog Treadmill Review
The DogTread Small Dog Treadmill is a great budget-friendly option for small dogs…and only small dogs unfortunately.
Compared to the other two on this list, it's downright compact. Don't worry, it's still loaded with great features.
Specs
Overall Size: 44 x 20 x 21 inches
Running area size: 29" x 14"
Weight of treadmill itself: 47lbs
Dog weight limit: 30 lbs
Features & Pros
Just the perfect size for our tinier canine companions.
Has a fairly quiet motor so it's not likely to panic your pooch.
Speeds start at a slow 0.3 and range up to 5.0 mph.
Multiple incline options let your dog feel like he's walking on a flat surface or going up a hill.
The recessed treat holder is fantastic for enticing dogs who are new to treadmills.
Use the included remote control to change the settings.
The sides are low enough that your dog won't feel like he's in a cage.
Cons
It's not the easiest treadmill to set up.
Doesn't fold up for storage, although the sides do at least fold down.
No option for larger dogs.
Only has a 1-year warranty
Recommendation
As far as cheap treadmills for dogs go, this one has the best overall reviews among users. Too bad they only make it for small dogs!
If your pooch is in the chihuahua to beagle range, it's your best bet.
The only thing I don't love it the warranty. One year really isn't a great guarantee for something so pricey.
Then again, it's better than the "quite possibly doesn't exist" warranty for the GoPlus model.
Most of the cons have to do with assembling the unit, so once you get that out of the way it works great.
The warranty stinks, if I'm being honest (which I always am), but if you buy it through Amazon you can add a protection plan for a reasonable amount.
If you buy it through their website, though, expect to pay a pretty penny for an extended warranty (like $150 for 5 years).
DogTread Premium Small Dog Treadmill
LCD Console – Program Speed, Distance and Time for each workout. Red Safety Start and Stop is easy to identify. Included remote control provides additional training versatility.
Recessed Treat Holder – Provides a convenient way to dispense and hold treats during the initial stages of training. NOT FOR WATER, TREATS ONLY.
Sturdy, Attractive Dog-Friendly Design – The DogTread is equipped with a whisper-quiet motor and is free of any holes, meshes or seams where a dog might get small paws caught.
Natural Running Platform & Manual Incline Options – Low training fence provides a more comfortable and positive experience while the Flip-bar Incline increases training intensity as needed to simulate outdoor terrain.
Space-saving Portable Design – Securely rests on its nose for convenient storage. Transportation wheels makes it easy move the DogTread to any location.
3. SHELANDY Pet Treadmill
The SHELANDY is another dog treadmill with less than stellar reviews, but hear me out before you count it out.
Once again there are only two and the negative review had to do with issues that occurred during shipment.
Specs
Overall Size: unclear
Running area size: 40″ L by 17″ W
Weight of treadmill itself: 76lbs (shipping weight, so it'll actually be a bit lighter
Dog weight limit: unclear, see note below
Features & Pros
Designed for dogs up to 25″ in length without the tail, however it doesn't provide a weight limit
Speeds range from 0.5 to 7.5 MPH
Automatically switches off every 30 minutes, so you don't accidentally leave it running too long.
LCD screen shows distance, time and calories burned by your dog.
Support bar for attaching the harness.
Actually comes with the clip for said harness (and possibly the harness itself, it's unclear)
Cons
No clear weight limit information, which is upsetting because that's kind of important!
No warranty information
Unclear information in the listing (like lack of warranty info, weight, weight limit, total size, etc).
Recommendation
While the SHELANDY doesn't seem to have much information in the listing or many reviews, it's still one of the best cheap dog treadmills for small dogs.
Unfortunately, they don't appear to make one for larger breeds.
However, if you have a small pup and don't really love the DogTread, this would be the next best option.
Final Recommendation
As you can see, our list of cheap dog treadmills is a lot shorter than our other lists.
Sadly, these are really your only options if you want something that costs under $500.
Unfortunately they're just for small to medium dogs (and even then, on the smaller end of medium).
The DogTread is my top pick overall, but if you need something for a slightly larger small dog, the GoPlus is your best bet.
I love all the features of the GoPlus, but it is a bit bulky.
Your turn! Which of these cheap dog treadmills is your top choice? Do you know of any other places to find dog treadmills cheap? Share below!